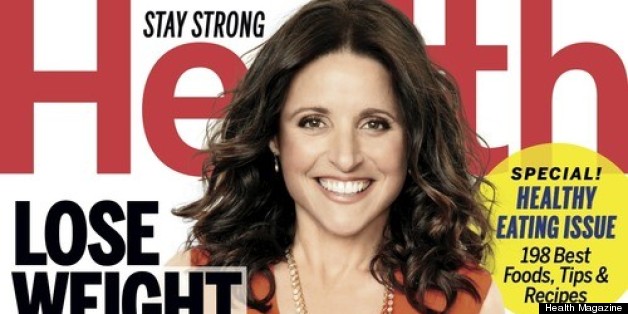 Julia Louis-Dreyfus may be in her 50s, but she's happier and healthier than ever.
The "Veep" star covers the July/August issue of Health magazine and admits that although she has curves (like many women do!) she embraces her body and just goes with the flow of aging.
"Getting older [is my secret to body confidence]," she says "It's like, 'Yeah, this is who I am, f*** off,' as opposed to, 'This is who I am, I'm sorry.' You know, there's something about getting older and owning who you are that is a good thing."
And with age comes changes, although Louis-Dreyfus doesn't seem to mind. The 52-year-old actress, who calls herself "curvy," has a motto when it comes to cellulite: "I try to push the worry down and pull the Spanx up!"
As for plastic surgery, Louis-Dreyfus admits her husband of 26 years Brad Hall "doesn't want me to do that at all," although she considers it sometimes.
"I like that he likes me as I am -- that's important to me," she says of Hall, joking while motioning to her neck, "maybe one day I'm going to get a face-lift! I gotta fix this! But I'm terrified of surgery."
"A weird thing, though, is that watching yourself age on camera is amazing. Well, it's not amazing, but it is a bizarre thing to witness in public," she adds. "All of a sudden, when I turn my head, it's like, What the hell is that doing there? That definitely wasn't there before! It's called a neck that goes bad. That Nora Ephron book [I Feel Bad About My Neck] is true. But that's why God invented scarves."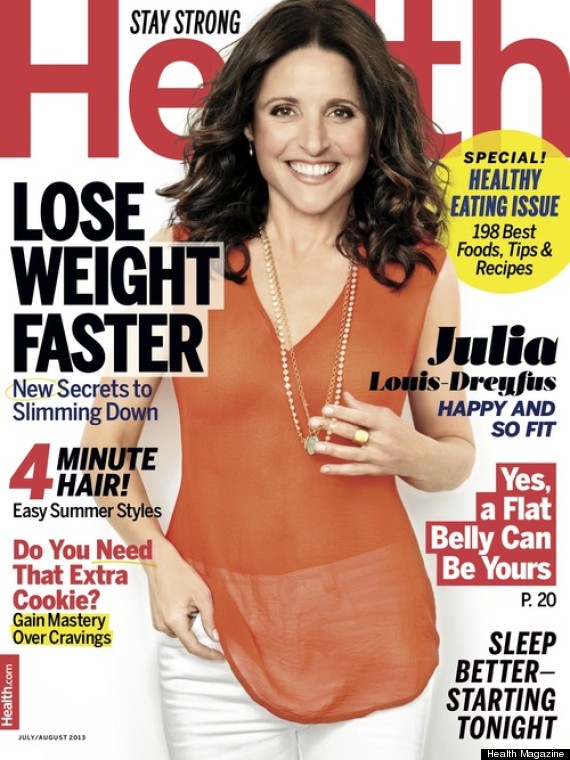 BEFORE YOU GO
PHOTO GALLERY
Yeah, We've Had Some Work Done