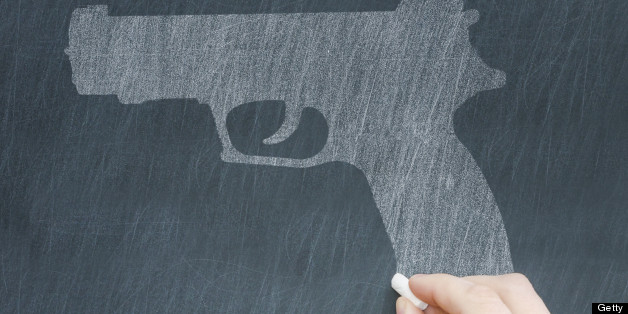 It will not be an easy road for Kansas school districts looking to arm their employees, even though the state's legislature has made carrying concealed guns on campus a viable option.
A new gun law in Kansas went into effect on July 1, allowing state school districts to determine if employees can carry concealed weapons on campus. However, a major insurance company is now saying it will not cover schools that allow concealed carrying for district employees, according to The New York Times.
Des Moines-based firm EMC Insurance, which currently covers up to 90 percent of Kansas school districts, says it made the decision based on finances, according to the Des Moines Register. The policy has inserted EMC into the middle of the national debate on gun control.
"We've been writing school business for almost 40 years, and one of the underwriting guidelines we follow for schools is that any on-site armed security should be provided by uniformed, qualified law enforcement officers," said Mick Lovell, a vice president at EMC, according to the Des Moines Register. "Our guidelines have not recently changed."
Other insurance companies that cover the state's remaining districts have also said they will not cover schools that arm staff members.
Kansas lawmakers passed the concealed carry bill in April, several months after the mass shooting in Newtown, Conn., prompted some schools to re-evaluate the merits of weapons for self-defense. None of Kansas' K-12 districts have currently decided to arm staff members, although several institutions of higher education have, reports The Times. These institutions, while previously covered by EMC, have been able to find new insurers.
In addition to Kansas, several other states recently decided to expand the availability of guns on school grounds. Several other states -- Alabama and South Dakota among them -- passed similar measures this past year.
BEFORE YOU GO
PHOTO GALLERY
People Who Want More Guns In Schools