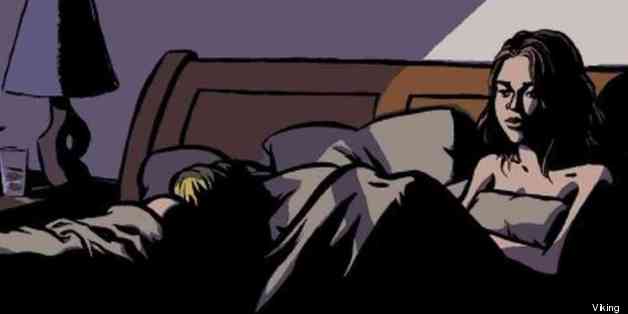 My Education by Susan Choi
Viking, $26.95
What is it about?
Regina, a graduate student at a prestigious university, is warned about a notorious professor who sleeps with students. She ends up becoming his TA and, in a shocking twist, having an affair with his wife.
Why are we talking about it?
This book had been on plenty of 'most anticipated books of 2013' lists and we were definitely intrigued by the plot line.
Who wrote it?
Susan Choi is the author of three previous novels. American Woman was a finalist for the Pulitzer Prize and A Person of Interest was a finalist for the PEN/Faulkner Award. She teaches at Princeton.
Who will read it?
Literary fiction fans, people looking for both a steamy but well-written novel.
What do the reviewers say?
Publishers Weekly: Choi keeps the moments between her characters believable while building momentum toward the illicit lovers' inevitable falling-out.
Kirkus: The sexual initiation of a graduate student, who learns how much she does not know, in a novel that somehow feels both overstuffed (style) and undernourished (substance).
Boston Globe: "That quick little sketch of Dutra is Choi ("American Woman") at her best, twining psychological insight with anthropological savvy to pinpoint a character, a moment in time, a milieu. At the novel's start, she immerses us so immediately in 1992 that a page 4 quip about Echo and the Bunnymen isn't awkward but impeccable. When we arrive in 2007, and someone who ought to know better has blithely named a child Lion, we understand instantly that the pretentious among us were suffering just then from Gwyneth Paltrow Apple Syndrome."
Opening lines:
"Since arriving the previous week I'd kept hearing about a notorious person, and now as I entered the packed lecture hall my gaze caught on a highly conspicuous man. That's him I declared inwardly, which of course was absurd. It was a vast university, of thousands of souls. There was no reason these two kinds of prominence-scandalous noteworthiness, and exceptional, even sinister, attractiveness-must belong to the same human being. Yet they had. The man was Nicholas Brodeur, though I knew it for sure only later."
Notable passage:
"All women are powerfully affected by examples of beauty among their own kind. Those who claim they can't appraise another woman's allure because they're of the same sex are embarrassed, or lying. Like almost any woman I had extensive experience of idolatrous attraction to beautiful women, dating roughly from the tender age of six, but these love affairs were a form of fantastical self-transformation; they belonged to imagination, not the pragmatic realm of appetite. Appetite knows what it craves, without cerebral embellishment. It tends not to waste any time laying hold of its tools. That was the thing I recognized here: appetite. I recognized it precisely because, in a context like this, it was so unfamiliar. It had forced me to rule out everything else."