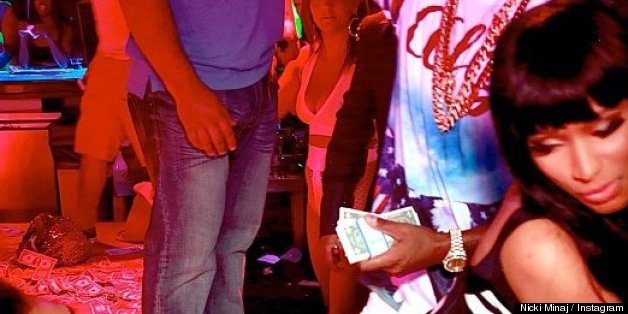 Nicki Minaj joined Instagram on July 5, hoping to deflect fake accounts, and it took her just three days to use the medium to teach strippers how to give a lap dance. Before creating her authentic Instagram, Nicki tweeted, "I do NOT have Instagram. OnikaM is NOT me. Guess I have to make a real one to counter attack. I'm sure that's why Instagram won't delete it."
After expressing her frustration, the "Pink Friday" singer graced the Web with a photo of her grinding up on two exotic dancers. The caption? "I endorse these strippers."
Nicki also endorsed some other super NSFW pics. One bum-baring photo of a nearly-nude dancer explained everything: "I love bad bitches," our favorite eccentric Barbie wrote, "dats my f**kin problem."
It appears the topless throwback shared by Buzzfeed in June was posted by a poser, as it is not included in @allpinkbarbiedreamhouse's archives.
Although, we're confident Nicki is capable of posting equally scandalous pics all on her own, we're still waiting for that first photo she promised us back in January:
my 1st instagram pic gon be a big fat ass w/baby oil being poured on it. who's ready?!?!?!?!?!?!?!!!

— Nicki Minaj (@NICKIMINAJ) January 11, 2013
Ready as we'll ever be, Nicki.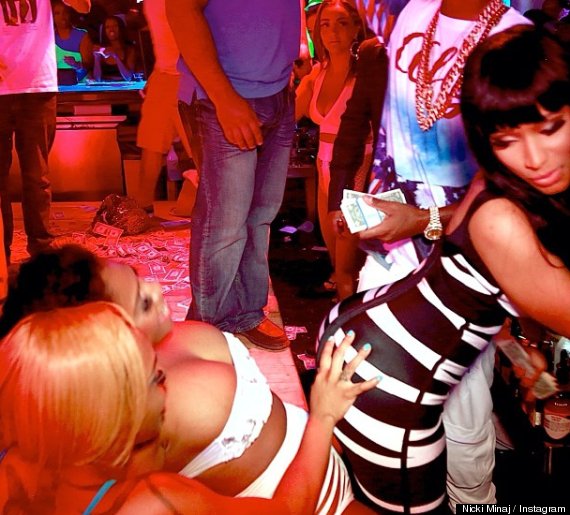 BEFORE YOU GO
PHOTO GALLERY
Celebrity News & Photos