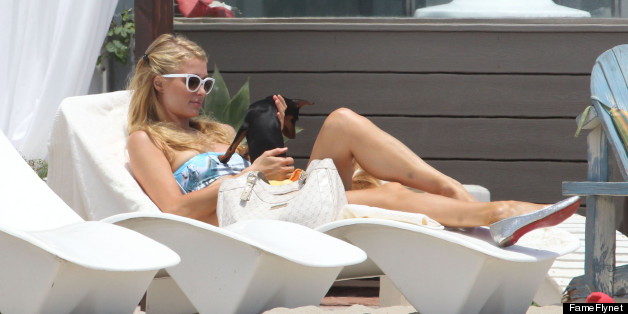 Oh hey, it's Paris Hilton in a bikini, and no, it's not 2006.
After years of fading into Kim Kardashian's shadow, Hilton is back -- well, not so much "back," but it seems that paparazzi can make a buck from a photo of her again. To be fair, Hilton has actually been in the news quite a bit lately discussing the movie "The Bling Ring," which was filmed at her house, and she has an album due out later this year.
So now that Hilton is vaguely relevant again, photographers spotted the 32-year-old soaking up some rays in a tiny bandeau bikini and playing with her dogs on the beach outside her house in Malibu, on Sunday. Hilton has a ton of pets, but we think that might be Tinkerbell in a couple of photos -- who is apparently still alive.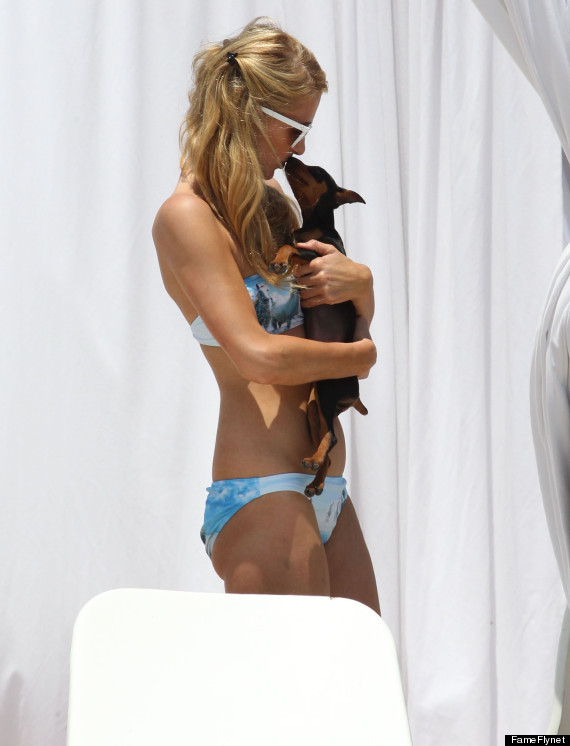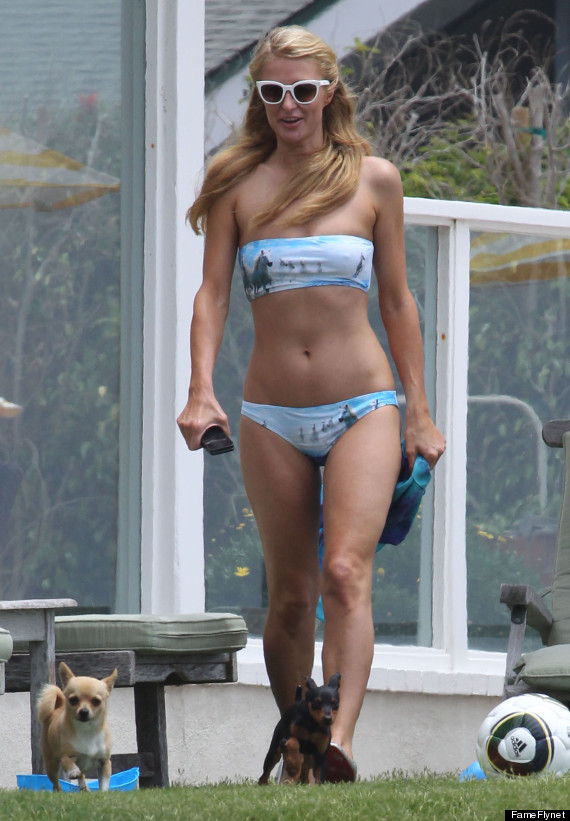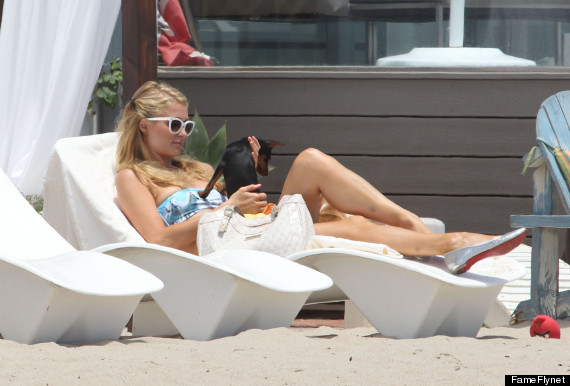 BEFORE YOU GO
PHOTO GALLERY
Celebrity Beach Bodies 2012