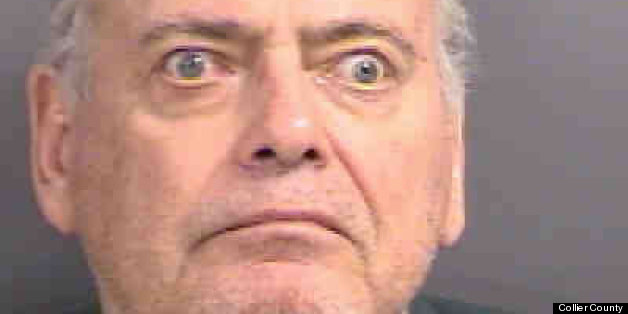 Some people just don't have any patriotic spirit.
Take Richard Rice, 72, who allegedly flipped over his neighbor's wheelchair and menaced the man's grandchildren with gasoline because their party was bothering his dogs, WINK News reported.
The trouble started at 9:40 p.m. when police say Rice showed up at Michael Jones' home with a bottle labeled "gas." Jones told police that Rice stated, "The party's over," and then dumped the fuel near Jones' grandchildren, who were holding sparklers.
Jones, who cannot walk due to muscular dystrophy and diabetes, said Rice overturned his wheelchair in the middle of the street when he confronted him. Rice also spilled gasoline on Jones in the process.
"The guy's crazy," Jones told NBC-2.
Rice told cops that Jones' fireworks irritated his dogs, and that the party had been going on for two hours. Police also said Rice complained that Jones cursed at him and ran into him with his wheelchair.
Rice was charged with abusing the elderly or a disabled adult without harm, according to Fox 4 Now.
BEFORE YOU GO
PHOTO GALLERY
Anger Management