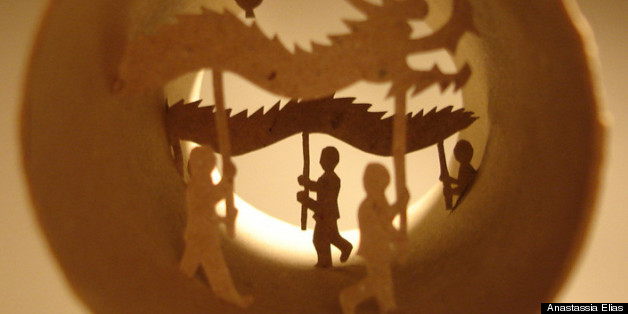 Most people usually discard toilet paper rolls after the last sheet is used. Apparently, painter Anastassia Elias did not get the memo.
Equipped with a scalpel, rather than her usual brush and palette, Elias carved miniature intricate scenes inside empty toilet paper tubes. She titled her series, "Rouleaux," and published the results in a book under the same name.
Elias also sculpted dancing ballerinas, cirque performers, and a Mexican mariachi band into her cardboard canvases, not to mention a menagerie of animals.
Take a look at the slideshow below to see more of her amazing cardboard cutouts.
BEFORE YOU GO
PHOTO GALLERY
Anastassia Elias "Rouleaux"