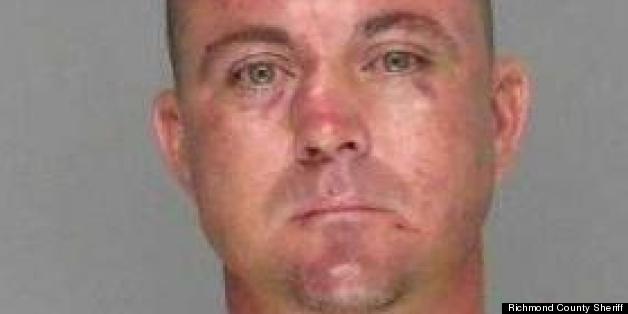 A Georgia man was arrested and hospitalized over the weekend after a violent encounter with the father of an underage girl he allegedly had sex with.
Brian Heath Ransom, 36, suffered cuts to his head and injuries to his back during the run-in, WRDW reports.
The Augusta Chronicle reports:
According to a Richmond County sheriff's incident report, the 31-year-old father went over to the Anne Street home where his 12-year-old daughter lives with her mother and siblings about 7 p.m. Saturday to confront Brian Heath Ransom about a tip he had heard regarding Ransom's relationship with his daughter.
The father found Ransom at the house and what began as a verbal confrontation escalated to physical violence, forcing two other men to break up the fight. Police eventually found Ransom walking down a nearby road.
The alleged victim later told authorities that Ransom first inappropriately touched her last June, according to the Chronicle. Since then, they had intercourse four or five times, the girl said.
Ransom, of Augusta, is charged with child molestation, according to the Richmond County Sheriff.
In 2013, the city of Augusta recorded 69 incidents of child abuse and molestation through the end of May.
BEFORE YOU GO
PHOTO GALLERY
10 Major Crimes That Shocked America (SLIDESHOW)