It was every passenger's worst nightmare, but no amount of shrill screams and fiery flames could keep the heroes of Flight 214 from saving as many lives as possible.
As soon as the pilot of doomed Asiana American flight -- heading from Seoul to San Francisco on Saturday -- called for an evacuation, a number of intrepid heroes stepped up to calm down passengers and to lead them to safety.
While the cause of the crash -- which claimed two lives -- has yet to be determined, it's clear just how critical of a role the police, firefighters and Asiana staff played in making sure that 305 passengers made it out alive.
Injured Crew Member Leaves Plane Last Even a broken tailbone couldn't keep a cabin manager from springing into action. Lee Yoon-hye, a 20-year Asiana veteran, calmly put out fires, ushered passengers to safety and didn't escape until every last person departed the aircraft, according to the Associated Press. "I wasn't really thinking, but my body started carrying out the steps needed for an evacuation," Lee told the AP. "I was only thinking about rescuing the next passenger."
Passenger Frees Trapped Flyers
Released from hospital. So thankful. Looking fwd to seeing my kids! Praying for others and their families #SFOcrash pic.twitter.com/1ZEdyHIgYE

— Ben Levy (@BenLevy74) July 7, 2013
As bags from the overhead bins poured down on frightened passengers, Benjamin Levy, a frequent flyer who was seated in an exit row, shot up and freed a woman whose leg was stuck between two seats, The New York Times reported. Levy then burst open the exit door and guided 30 to 40 people out, all the while fearing that his ribs were broken. When he tried to return to the back of the plane to help more people, though, he said someone pushed him out and insisted he get himself to safety, according to NBC. "We were left on our own, there was no message from the pilot, from the crew, there was no one," Levy told The Times. "We had to help each other out,"
Cop Races In Without Protective Gear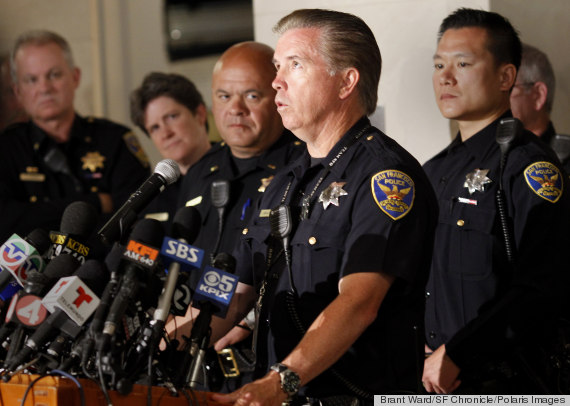 As Flight 214 burst into flames, San Francisco cop Jim Cunningham raced to join firefighters without any protective gear, SFGate reported. He and his partner first handed out knives to the flight crew to help passengers escape. He guided passengers to safety and even had the wherewithal to retrieve an iPhone left behind so that its owner could call family members. "I didn't think about it," Cunnigham told SFGate of his brave actions. "I was just doing my job."
BEFORE YOU GO
PHOTO GALLERY
SFO Plane Crash