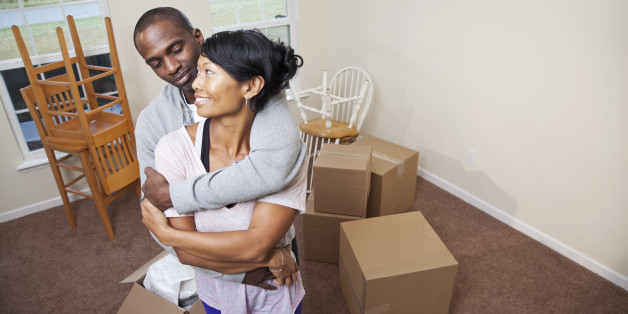 According to conventional wisdom, moving in with a romantic partner is a big step forward in a relationship -- and an affirmation of serious, potentially lifelong, commitment.
But that may not be the case as often as we think, according to new research conducted by the RAND Corporation, under sociologists Michael Pollard and Kathleen Mullan Harris. Their data analysis shows that a significant number of people who live with their partners aren't confident that the relationship is permanent.
The researchers used data from Wave III of the Add Health survey, a sample size of 15,197 men and women aged 18-26. They found that, among cohabiting couples, 52 percent of men and 39 percent of women would not describe themselves as "almost certain" that their relationship was permanent. This number fell drastically, to 19 percent for men and women, when a couple was married.
The study indicated that men are more likely to move in with a partner without being confident that the relationship is long-term than women are. Forty-one percent of men who lived with their girlfriends reported that they were not "completely committed" to their partner. Only 26 percent of cohabiting women said the same.
Despite these stats, the number of couples moving in together doesn't seem to be slowing down. A CDC report released in April 2013 found that cohabitation is becoming more common and lasting longer. That report used data collected from phone interviews with over 12,000 women between 2006 and 2010 for the National Survey of Family Growth (NSFG). Forty-eight percent of women interviewed were unmarried and living with a significant other, and 40 percent of first premarital cohabitations became marriages within three years.
So, what does this data tell us? It suggests that living together is a step on the path to marriage for many couples -- just not all of them. And that sharing an apartment isn't always an indicator of future plans.
BEFORE YOU GO
PHOTO GALLERY
The Best And Worst Moments In Sex, 2012