Khloe Kardashian isn't afraid to show a little leg in the summertime.
The reality star was photographed Tuesday hanging out with sister Kourtney and nephew Mason while looking at schools for the youngster. Khloe showed off her toned legs in a pair of short denim shorts and Timberland boots. She paired the look with a white T-shirt, red bandana headband and a flannel shirt tied around her waist.
Khloe has been flaunting her slimmer figure in an array of curve-hugging outfits this summer. The 5-foot-10-inch brunette dropped 30 pounds by eating healthy and exercising. (Some of her workouts are really intense.)
"It's been like six or eight months of me [working out like crazy]," she told MTV News last month. "It's not anything fast. Nothing will happen overnight. It's just me being more aware of what I eat. I'm not on any diet because I love food and I feel like life surrounds at the dinner table. That's where you spend quality time... But it's more about me working out consistently. I'd rather work out and eat what I want than starve."
LOOK: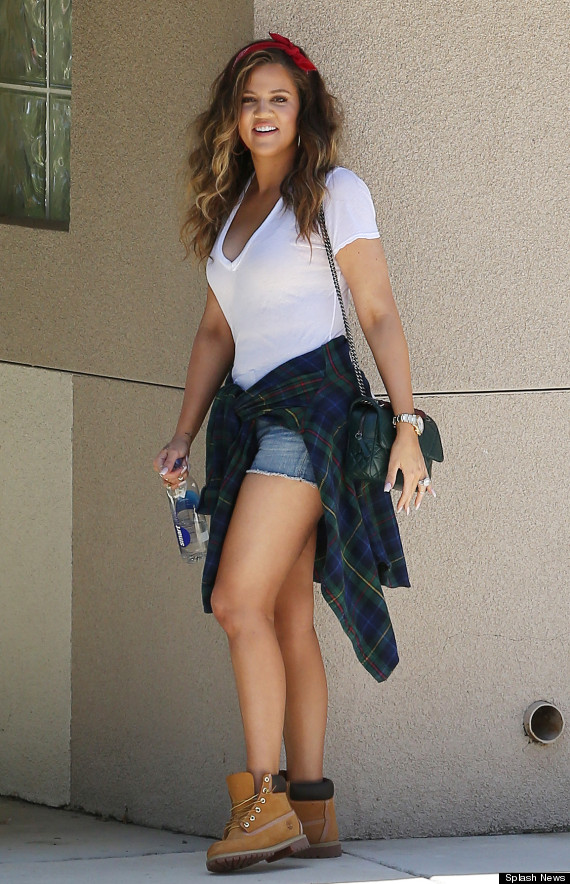 BEFORE YOU GO
PHOTO GALLERY
Khloe Kardashian