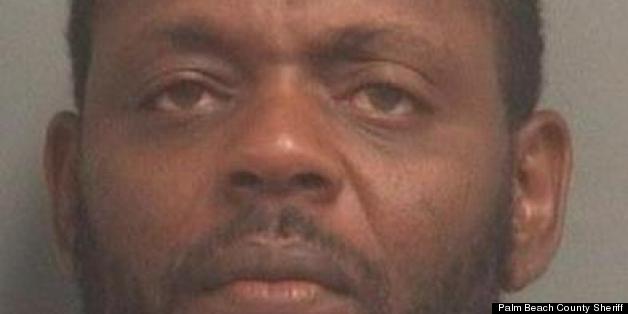 A sexual predator allegedly masturbated in front of beachgoers on Monday, then told police his pants fell down.
Romount Knowell -- who was convicted in 1998 of a violent rape -- is accused of pulling down his pants on a Florida beach as a woman and two 15-year-old children looked on, according to the Sun Sentinel.
At about 11 a.m. in Delray Beach, the 37-year-old allegedly started to masturbate in front of the three women. The mother of one of the teens called 911, and Knowells walked off. Police caught up with him and the three witnesses identified him as the suspect.
Knowell reportedly told police that his pants fell down, and then said that he didn't know any children were around at the time, WPBF reports. He was arrested and charged with indecent exposure and lewd and lascivious behavior.
He became a registered sexual predator after he was convicted of raping, beating and trapping his pregnant girlfriend in their home in March 1996, according to CBS 12. His then-girlfriend was 17 at the time when 21-year-old Knowell forced himself on her. He served 14 years in prison for that crime and was released in March 2012.
He was held without bail for Tuesday's alleged act.
BEFORE YOU GO
PHOTO GALLERY
Over-Exposed