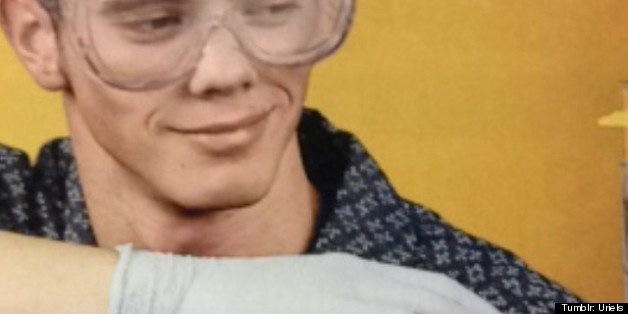 A smartphone app best known for helping people impermanently send dirty pictures is now helping students keep their textbooks clean, while still allowing them to scrawl some obnoxiously hilarious graffiti.
Tumblr user Uriels recently posted several Snaps of photos from a physics textbook with some comical captions. It's perfect: there's no actual writing required, so the textbook bears no damage and the hilarity can ensue.
As far as cleaning up a dirty mind, that's another issue. Uriels apparently couldn't resist referencing male and female genitalia consistently in the captions.
"Fairly certain that my physics textbook snapchats are my greatest achievement in life," Uriels wrote.
And that might be the truth, because now you can convince your parents you aren't sexting when they see you on Snapchat, you're just making fun of your outdated textbook.
Check out a few of the Snaps in the slideshow below:
PHOTO GALLERY
Snapchat Captions Of Physics Book Photos
Head over to their Tumblr to view the whole set.
Inspired to create some of your own Snaps of your textbook with goofy captions? Share them with us and email college@huffingtonpost.com.
(h/t BroBible)