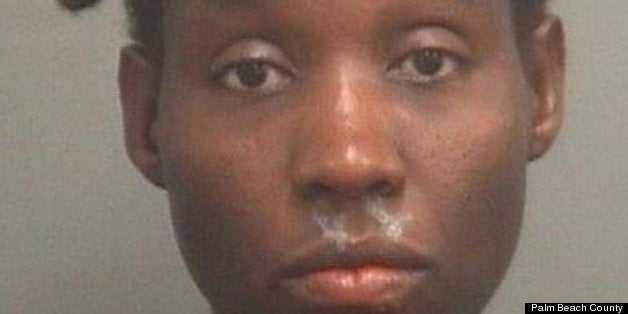 A Florida woman has been accused of ripping her mother's eyes out during a vicious attack.
At least one of Quesner's neighbors in Lake Worth called 911 around 7:30 p.m. One caller was a 14-year-old girl who said she saw Quesner dragging her mother, 59-year-old Blonia Quesner, by her hair into the apartment that the two women share. Another caller was a man who heard screaming outside the residence, then went up to the apartment and saw Quesner's mother covered in blood.
Police say Ferna Quesner beat her mother with a pole and a 10-pound weight, WPTV reported. Blonia sustained bleeding in her brain, a broken nose and two broken arms.
Investigators found Blonia Quesner's eyes "on the kitchen floor near a knife and a large pool of blood," according to an affidavit obtained by WPBF.
Neighbor Richard Kaufmann told WPTV that the incident was "unexpected."
Ferna Quesner has been charged with attempted murder and aggravated battery.
BEFORE YOU GO
PHOTO GALLERY
10 Major Crimes That Shocked the Nation (SLIDESHOW)