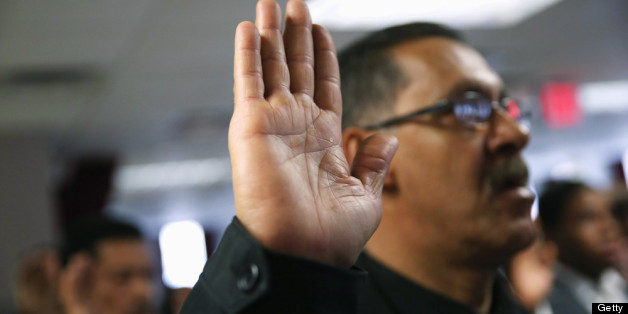 Nearly 200 immigrants from around the world became proud Americans on Wednesday in a ceremony at the John F. Kennedy Presidential Library and Museum.
Dressed in their finest suits and dresses, the immigrants were sworn in at the proceedings that were presided over by US District Court Judge William Young, library spokeswoman Rachel Flor said.
The new citizens brought family and friends to celebrate their accomplishments, Flor said, swelling their ranks to almost 500 and filling the Dorchester library's Stephen E. Smith Center.