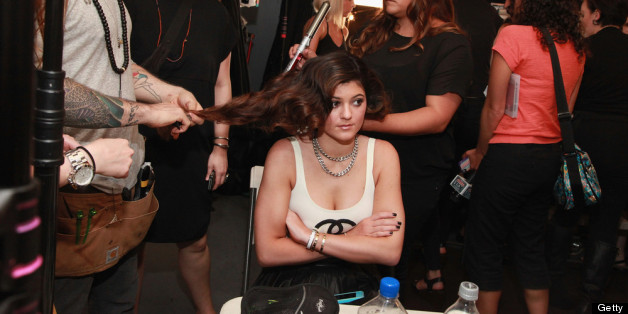 Kylie Jenner has more than 500 Keek videos, in which she interacts with fans and lets them in on snippets of her life. The clips, which she shares on Twitter, often reveal goofy moments, such as the time she fell off her bed.
But early this morning, she got serious.
Someone asked a question about paparazzi: Should there be laws against them? And while Jenner might be used to having flashbulbs in her face at all hours of the day, it doesn't mean she likes it.
"I think there should be laws against paparazzi for people under 18," she said. "I do not think it should be legal for five guys in cars to follow me to school."
For more on her anti-paparazzi stance, watch the video below:
Jul 11, 2013 | by KylieJenner on Keek.com
BEFORE YOU GO
PHOTO GALLERY
Celebrities Hide From Paparazzi