Well, that didn't take long.
A few days after President Barack Obama sparked debate and skepticism by telling a kid reporter that his favorite is broccoli, PETA is seeking to get a piece of the action with a new t-shirt.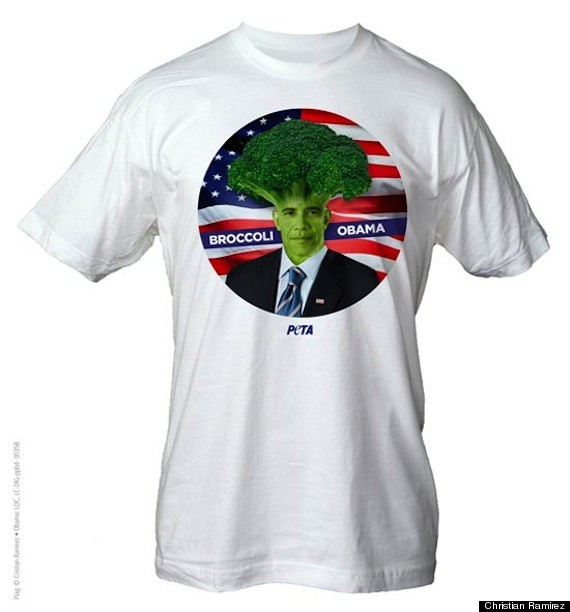 Broccoli is healthy and delicious, PETA says, echoing a claim repeated by parents around the world. To prove it, PETA will include a list of broccoli recipes along with every t-shirt order.
While Obama's favorite food was broccoli as of Tuesday, that appears to be a departure from his previous answers. Watch the video above to hear him talk about his other favorite foods, and click through the slideshow below for pictures of Obama eating things that aren't broccoli.
BEFORE YOU GO
PHOTO GALLERY
Obama's Getting Hungry