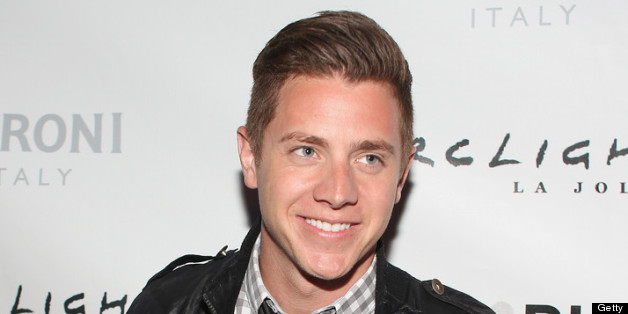 Sorry, Emily -- Jef's movin' on up!
Former "Bachelorette" contestant Jef Holm -- who split with his fiance Emily Maynard six months after the couple appeared on the show -- is reportedly in talks to be the next "Bachelor."
"Jef has been in talks with ABC about becoming the next Bachelor," a source close to the couple said. "He loves fame, so it's no surprise he'd be open to the opportunity. He also really knows how to turn on the charm!"
Maynard and Holm confirmed their split to People magazine in October, saying they were in two different places.
"I have no regrets because I did find love and shared an incredible journey with a really special person," Maynard explained. "And you know what, we tried our best because the love between us was so real. I have nothing but respect and love for Jef and his family, but ultimately we are just at different points in our lives."
But according to Life & Style magazine, his ex isn't too thrilled about the idea of him heading to "Bachelor"-hood.
"Viewers remember him and were really invested in his relationship with Emily," a source said. "She would not be happy about him getting this second shot and it could make for good drama."
"The Bachelor" returns to ABC in January.
BEFORE YOU GO
PHOTO GALLERY
'The Bachelor' Season 17