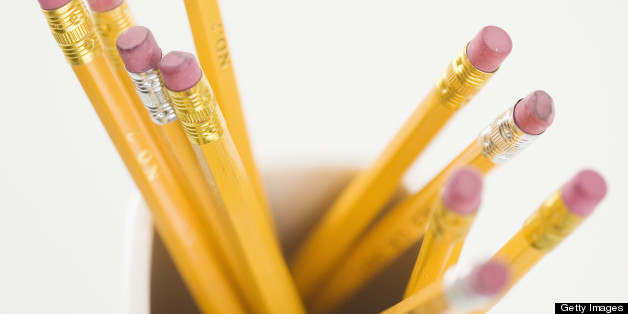 Ever fought tooth and nail for an old coffee mug or picture frame your ex loved, just to spite them? We have good news for you: you're not alone.
On Thursday, HuffPost Divorce blogger Amy Koko wrote about the unlikely object she and her ex fought over during their divorce: a hideous plate made of rocks the couple bought on a trip they took to San Francisco as a last-ditch effort to save their marriage.
"I completely forgot about it. Until he asked for it. Then it became my reason for living," Koko wrote, before admitting that the plate resulted in "many costly attorney calls, and those horrible, angry tears that cause your stomach to clench up and embarrassing emails to be sent."
Though Koko eventually won the rock-encrusted plate, she recently stopped pretending to like the thing and gave it back to her ex. "Learn from me," she wrote. "Pick your battles. Holding on to a plate is not going to allow you to hold on to your spouse."
We knew Koko couldn't be the only one who had a tale to tell about a war they waged against their ex over an object -- and we were right. Click through the slides below for some of the most ridiculous objects our readers on Facebook and Twitter fought over, then head to the comments and tell us what material thing you refused to give up after your last split.
PHOTO GALLERY
What My Ex And I Fought Over Post-Split
Keep in touch! Check out HuffPost Divorce on Facebook and Twitter.