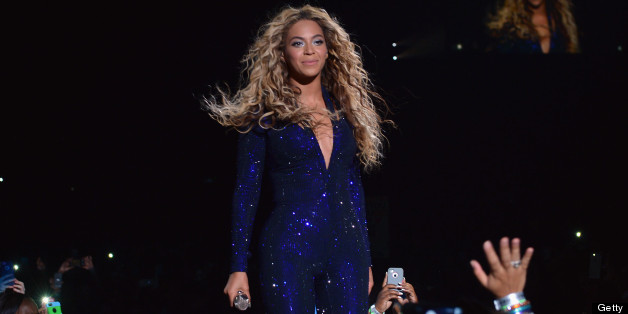 Diplo wants to clarify that Beyonce's forthcoming album is not, in fact, dead in the water -- because that's kind of what he implied on Thursday.
"I just did two songs for her new album, well, I tried. I think she scrapped the record," the producer/DJ told The Sun, leading some to believe he meant the entire album. "The record was supposed to be done and they have been hitting me up for brand-new ideas."
But don't worry, BeyHive: Diplo took to Twitter to ensure that your goddess is not starting over from scratch.
When I say 'record' I'm talking about one song smdh.. Music journalism sucks. Im

— lil mufasa (@diplo) July 12, 2013
I hate music journalism but I hate wearing clothes more

— lil mufasa (@diplo) July 12, 2013
i produced all of beyonces album wearing a human sized daft punk condom while i baby sat northwest in the hamptons

— lil mufasa (@diplo) July 12, 2013
In Diplo's defense, a quick recollection of the Grammy Awards' category classifications, for example, might clear up the producer's murky word choice. After all, Record of the Year is a prize awarded to individual songs, while Album of the Year is handed to, well, the best album of the year.
Which tracks Beyonce threw out is a tad unclear, but ultimately, we all know the take-home message here is that she is indeed progressing along with the album, even if any worthwhile details are still scant.
BEFORE YOU GO