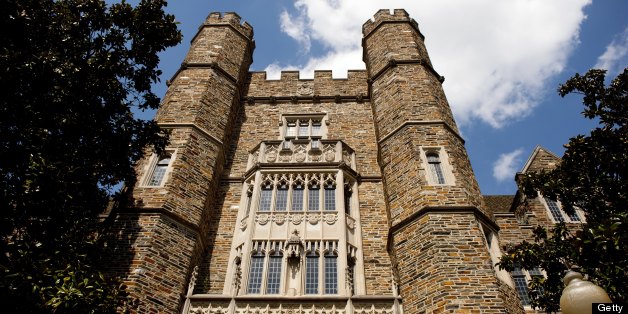 Duke University has taken a big step against sexual assault on campus.
Duke, a top-10 private university in Durham, N.C., will stiffen the sanctions for students that school officials find responsible for sexual assault, increasing the penalty from suspension to expulsion, starting this fall. The change was announced this week on the student government's blog.
Expulsion is now the "preferred sanction," meaning it's the first penalty that will be considered when a student is found responsible for sexual assault, the Duke Chronicle reports.
"We're really confident that this new change is a step in the right direction toward both preventing and addressing sexual assault on campus, as stricter sanctions are a critical aspect of gender-violence prevention," Duke student president Stefani Jones told the Chronicle.
The stiffer penalty comes after heavy lobbying from the student government, which won approval by the Office of Student Conduct's appellate board, according to The Associated Press.
Larry Moneta, Duke vice president for student affairs, cautioned that "each case is unique and outcomes are specific to the facts and circumstances of that case."
Jones criticized Duke's sexual assault policy less than a year ago, complaining about its one-year statute of limitations. Following pressure from the student government, that statute was eliminated completely in October 2012.
Duke has also instituted a mandatory reporting policy, which requires faculty and staff to report any act of sexual assault they know about. The result was a huge increase in the number of sexual assaults reported, significant because rape and sexual violence are often unreported crimes, according to the U.S. Department of Justice.
BEFORE YOU GO
PHOTO GALLERY
Schools Investigating Or Reviewing Policies On Sexual Assault