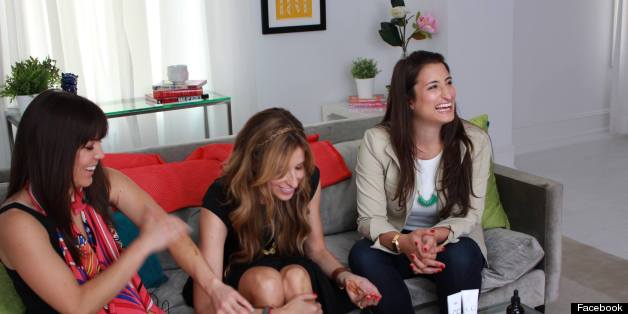 Sometimes your best friend can also be your best business partner.
Hayley Barna and Katia Beauchamp met at Harvard Business School, and become close friends before launching monthly beauty-product subscription service Birchbox together in 2010. In an interview with Fox Business, the pair discussed the challenges they faced in their relationship while setting up the business.
Beauchamp said that being business partners added a different, "official" dimension to their relationship:
The hardest thing from having an idea to launching it is setting up the legal paperwork -- it's like signing a pre-nup. When everything is still so exciting and positive, it's hard to talk about what if things get negative. It's a very hard conversation at any time, but especially in the beginning when things are all unicorns and cotton candy.
And Barna explained how the two managed to sustain their friendship and become solid business partners. "The key for us was clarifying our dreams for Birchbox up front, making sure we were on the same page for what we wanted to accomplish and really communicating, just like a relationship," she said. "The more we talk, the better we're able to stay connected."
In a fall 2012 interview with Everygirl, the pair revealed: "Our very first hires were our closest friends. We were lucky to know the perfect people for the roles and they were crazy enough to trust us that our new idea would pan out."
A study released this week found that workplace friendships affect how much people enjoy their jobs, as well as their productivity.
"Friendship could make the difference between happiness at work and burnout," Carolyn Gregoire wrote in a piece for the Huffington Post.
Here's to friends supporting friends -- and making sh*t happen.
Have you ever started a business with a close friend? We want to hear your story -- comment below, or tweet @HuffPostWomen.
BEFORE YOU GO
PHOTO GALLERY
The Most Buzzed About Female-Led Tech Startups Of 2013