While it looks like they only had the chance to exchange basic pleasantries, this photograph of a meeting between a teenage LeBron James and a past-his-prime Michael Jordan in a hallway in 2003 seems freighted with significance.
It may not be. But it does include Juan Dixon, so there is that.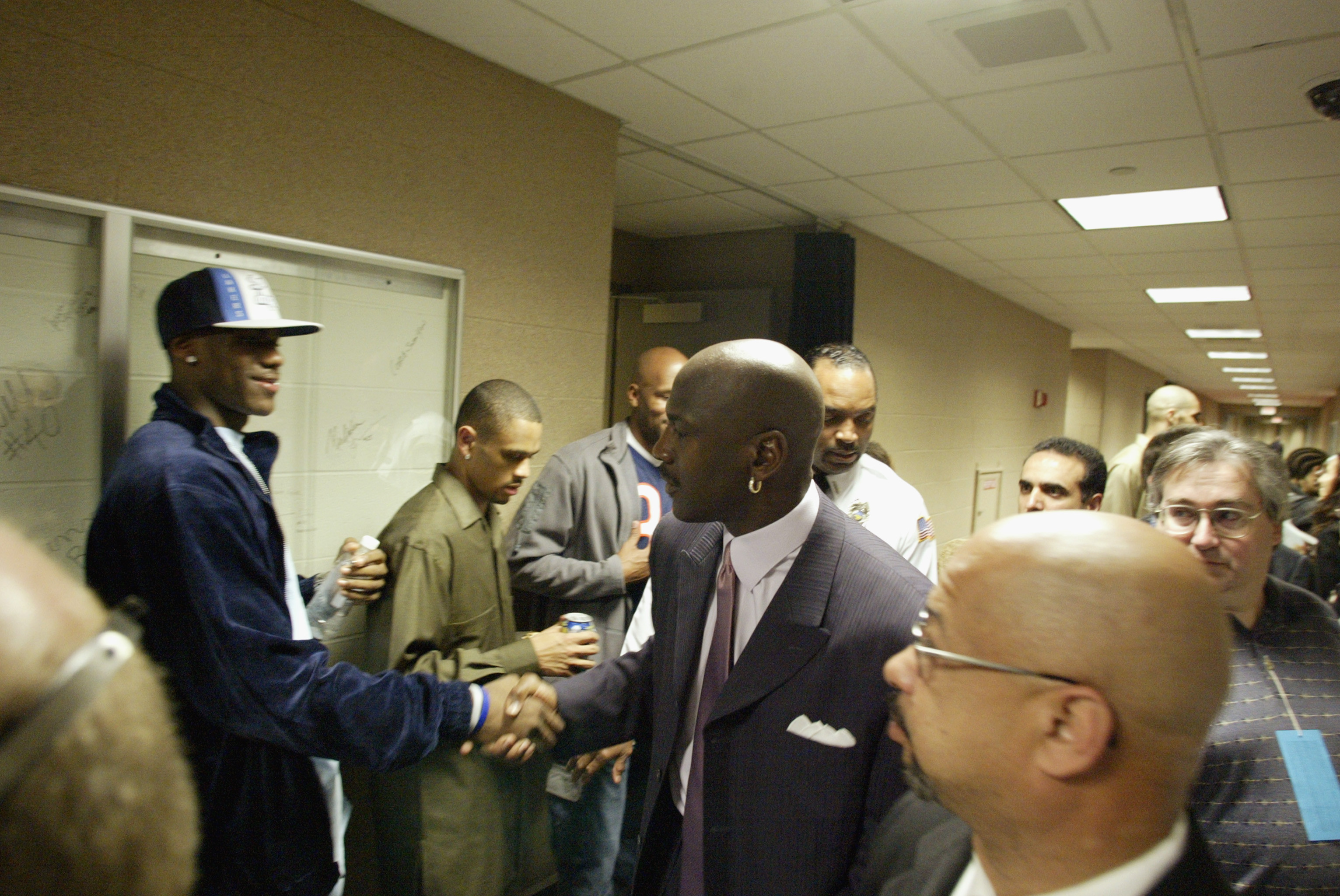 According to the caption provided by Getty Images, the photo was taken on April 8, 2003 in Cleveland following a game between Jordan's Wizards and the Cavaliers. The photo is credited to David Liam Kyle. More than 10 years after being taken, the photo garnered plenty of attention after being shared on Twitter by Bryan Armen Graham of Sports Illustrated on Thursday.
While James, then a student at St. Vincent-St. Mary High School in Akron, appeared genuinely thrilled and perhaps even awed to shake hands with Jordan in the hallway, he looked quite comfortable in an NBA arena. In another photograph from that night (also credited to Kyle), James seemed to be resting one of his feet on the scorer's table while folded into his court side seat.