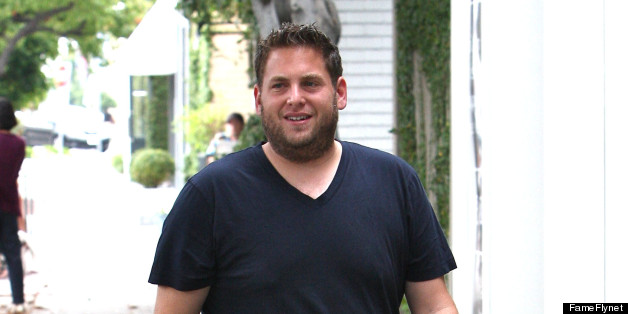 There's a guy who deserves his coffee break.
With his career steadily rising, Jonah Hill was out and about enjoying a refreshment in West Hollywood on July 11. The 29-year-old actor's career has taken a sudden turn in the past few years, developing from strictly a funnyman to a more serious performer.
In a recent Rolling Stone article, Hill made his intentions in the industry quite clear, stating that he's "done one of the biggest challenges you can do in Hollywood, which is transition from being a comedic actor to being a serious actor." And he sure is proud of that.
Though many of his comedies ("Superbad," "Forgetting Sarah Marshall" and "Knocked Up") have become some of movie enthusiasts' all-time favorites, it is striking to see the change of direction his career has gone. He recently made an appearance in Quentin Tarantino's "Django Unchained," was nominated for a Golden Globe for "Moneyball" and will be starring alongside Leonardo DiCaprio in Martin Scorsese's "The Wolf of Wall Street" this November. Of course, he had to throw some humor into the mix, with "This Is The End" being the most solid comedy of the summer this far.
Looking forward to watching your career, Jonah! BEFORE YOU GO
PHOTO GALLERY
Celebrity News & Photos