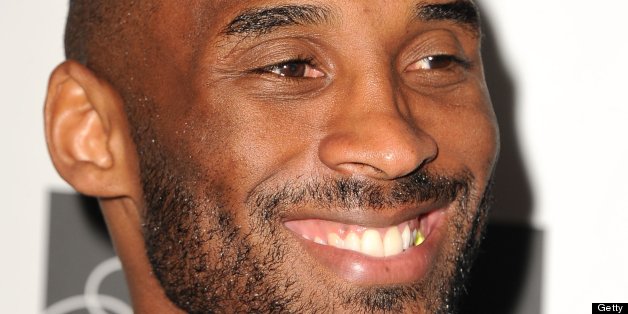 With all the drama over Dwight Howard's defection and the Lakers' decision to amnesty Metta World Peace, there may not be much of a team to return to for injured Lakers star Kobe Bryant.
Which is why Lakers fans can rest easy knowing that there's one person Kobe can count on to be his rock during the off-season storm. No, it's not wife Vanessa Bryant -- it's his teammate Pau Gasol. On the court, the athletes have been seen hugging and comforting each other after tough games. And off court, Kobe has come to his defense against the Lakers management when there was talk of a Gasol trade in 2012.
Reddit user Raven McGuane took note of Kobe and Gasol's beautiful bromance as captured in game photos and realized their manly embraces looked very similar to professional engagement photos. So she took the liberty of making some for the Lakers' cutest couple:
The Save The Date cards mark Oct. 5, 2013, the first game of the Lakers' pre-season, as their big day. But because of Kobe's serious achilles tendon injury, Pau could could find himself left at the altar that day.
Of course, with five seasons together, Kobe and Gasol have given fans lots of fodder for even more Save The Date cards. We've compiled their ten cutest moments on the court to get you all started.
PHOTO GALLERY
Kobe & Pau's Cutest Court Moments
UPDATED: This story was updated to include Raven McGuane's name.