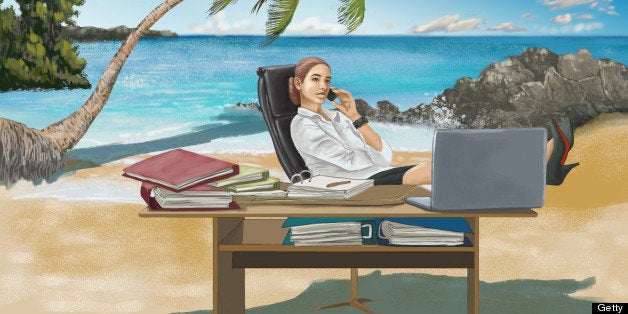 We spend a lot of time at work. So it's important that our desks -- those homes away from home -- are spaces that inspire brilliance, fuel productivity and nourish ideas.
For some, it's pictures of family or an unforgettable trip that does the trick. Others seek uplifting quotes or tiny souvenirs to keep from losing perspective when a work crisis rears its ugly (but sometimes inevitable) head.
Looking around and finding your cubicle walls woefully bare? There's still hope. We scoured Instagram for a little office zen inspiration. Check out the photos below, then tell us what kind of keepsakes help you find peace at work.
The Buddha once said, "Holding on to anger is like grasping a hot coal with the intent of throwing it at someone else; you are the one who gets burned." Just seeing his sweet, happy face can be reminder enough to bring it back to peace.
Those little knick knacks that miraculously cheer you? They'll serve as a welcomed (and functional) distraction when stress starts to creep in.
Photos that remind you what (and who) matters can help keep your work woes in perspective.
For more inspiration, click here.
BEFORE YOU GO
PHOTO GALLERY
De-Stress At Your Desk