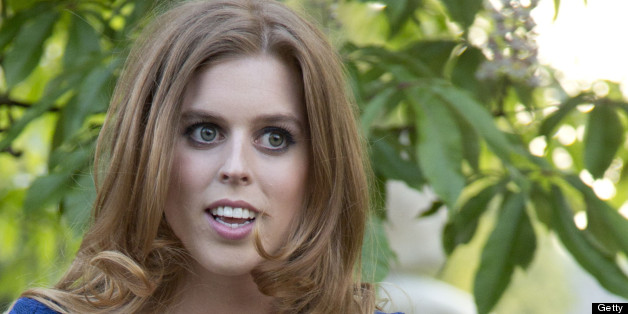 One of the Queen's granddaughters, Princess Beatrice of York, has been using Harry Potter books to help overcome her struggles with dyslexia, according to The Daily Telegraph.
In the piece, the 24-year-old daughter of Prince Andrew and Sarah, Duchess of York is quoted as saying:
"When I was younger I was diagnosed with dyslexia which meant, for me, sitting in front of a book was really hard - until I discovered Harry Potter, and this character, this 11-year-old boy, who suddenly gets off to school for the first time, captured my imagination and suddenly reading was fun. Reading was inspiring and I was motivated. From then on and then, I couldn't put the books down."
Beatrice attended the premiere of the first Harry Potter film in London in 2001.
She has somewhat curious company in her love of the books, for according to The Independent, alleged 9/11 plotter Sheikh Mohammed has been enjoying Harry Potter while in CIA custody.
Last month, celebrity chef Jamie Oliver, who has dyslexia, announced that he had finished reading his first book: Catching Fire, the second book in the Hunger Games series.
BEFORE YOU GO
PHOTO GALLERY
Princess Beatrice's Best & Worst Hats