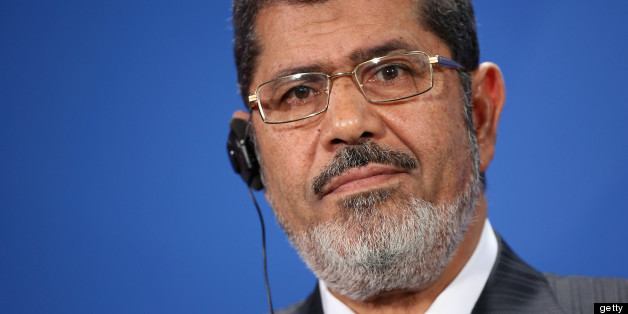 WASHINGTON, July 12 (Reuters) - The U.S. State Department said on Friday that it agreed with a German call for deposed Egyptian President Mohamed Morsi to be released after avoiding answering the question since his ouster by the military last week.
Asked if the United States agreed with the German Foreign Ministry's call for Morsi to be released, State Department spokeswoman Jen Psaki told reporters "We do agree."
Morsi has been detained at an undisclosed location since he was toppled.
Speaking at her daily briefing, Psaki also said she could confirm that U.S. Ambassador to Egypt Anne Patterson has met Egypt's interim president, who was appointed by the military. (Reporting By Arshad Mohammed; Editing by Sandra Maler)
BEFORE YOU GO
Captions by the Associated Press
PHOTO GALLERY
Egypt's New Leaders