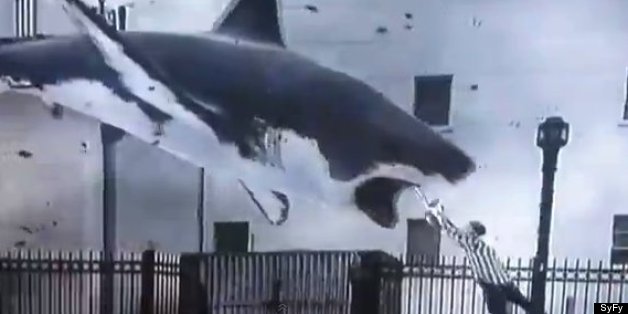 With all of Twitter abuzz over the Sharknado that shook the Internet on Thursday night, the NHL's San Jose franchise reminded everyone that regular sharks still can pack quite a bite.
Caught up in the Sharknado, @ESPN tweeted at the San Jose Sharks on Friday.
Hey @SanJoseSharks, thoughts on changing your name to the San Jose #Sharknados?

— ESPN (@espn) July 12, 2013
Taking the bait, @SanJoseSharks then devoured the Worldwide Leader.
Hey @espn, thoughts on showing more hockey highlights?

— San Jose Sharks (@SanJoseSharks) July 12, 2013
Without a chainsaw at their disposal, @ESPN could not overcome the Shark attack. Had the official Twitter account of ESPN been in possession of a chainsaw and also actually been Ian Ziering then this altercation could have gone something like this: