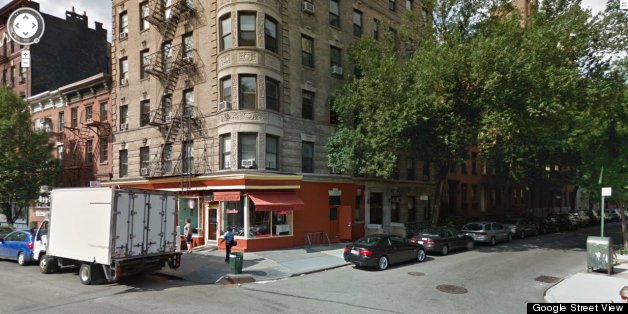 A drunk man allegedly hurled a racial slur in New York City's West Village and ended up in the hospital.
On Friday afternoon, the unidentified white man stumbled into the table outside Benny's Burritos where Douglas Reddish, 25, who is black, was eating with his girlfriend, sources told the New York Daily News.
A witness told the New York Post that the man had just been complaining about his wife leaving him and the loss ofhis job at Goldman Sachs.
Reddish tried to steady him and workers at the restaurant urged him to leave, but the boozed-up stranger wouldn't cooperate. "This n----r wants to fight me!" the man yelled, police told the Post.
"You n-----s are why I lost my job," witnesses heard the man say, according to the Daily News.
Reddish allegedly punched the man in the face, knocking him backwards onto the sidewalk hard enough that his head began to bleed.
After seeing the extent of the damage, Reddish tried to leave the scene, according to police, but was arrested a few blocks away and booked for misdemeanor assault.
The injured man, meanwhile, was in stable condition at Bellevue Hospital on Saturday, according to the News.