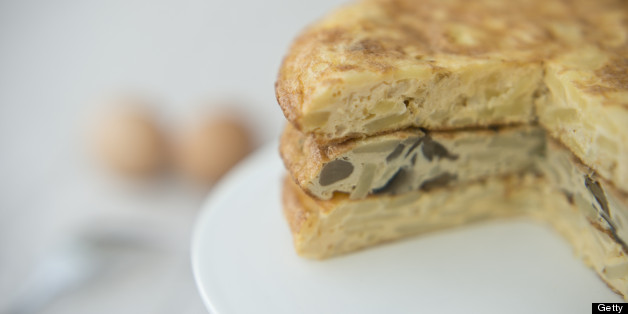 Even though gluten-free is a buzzword, we all know it isn't really a panacea when it comes to giving your diet a makeover. But for those who need to avoid the wheat (and rye and barley) protein gluten, finding healthy alternatives can be an additional challenge. And that goes especially for the carb-craving that often accompanies a decadent weekend breakfast or brunch. Sure, you could just go for gluten-free pancake mixes and toast bread, but we're interested in morning meals that are as healthful as they are appropriate for gluten intolerance.
We scoured our favorite gluten-free resources and talked to expert Dawn Jackson Blatner RDN, CSSD, LDN to get the lowdown. Read on for some creative and delicious breakfast dishes that everyone (everyone!) can enjoy.
Crustless Quiche
Taking the quiche out of the crust is one quick way to make a healthy and satisfying brunch standard. "Mix cooked quiona, spinach or kale, feta cheese, egg. Pour in muffin tins (misted with cooking spray) and bake 25 minutes," Blatner suggests.
Or try this Martha Stewart recipe.
Polenta
Sure, gluten-free oats exist, but why not try some different bases for your hot cereal? Polenta -- the fluffy Italian cornmeal -- offers something a bit lighter and brighter than glue-y oats. Take a page from this 101 Cookbooks recipe and dress your bowl with fiber-rich nuts and seeds and vitamin-dense fruits and berries. Or go in the savory direction and pull together some polenta with eggs and mushrooms.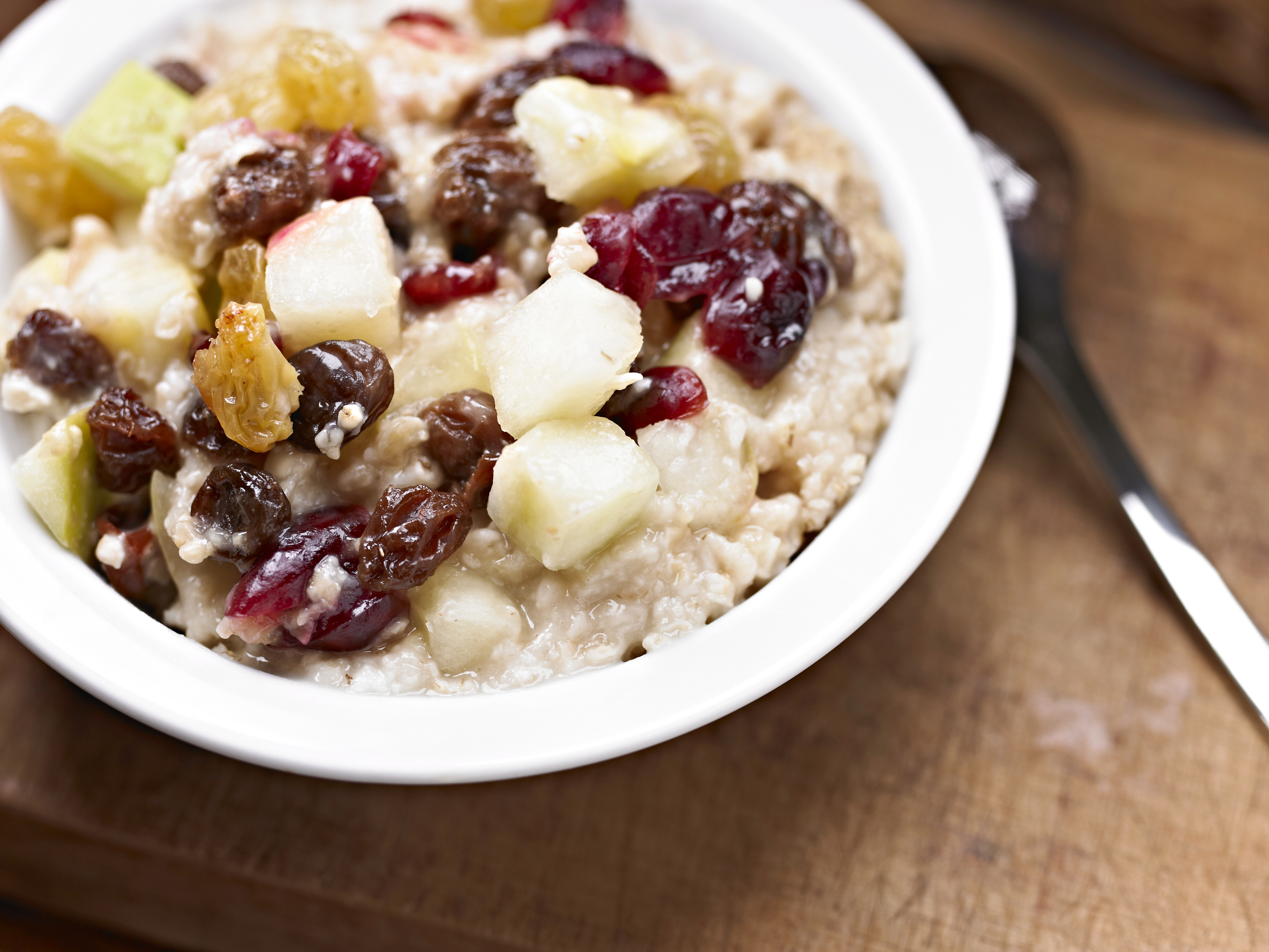 Summer Oatmeal
Another Blatner pick, "summer" oatmeal is cold, but full of fiber-rich, gluten-free oats and delicious, nutrient-packed toppings like cocoa powder, nuts, flaxseed and fruit.
Eggs "Benedict"
Poach your eggs, add a piece of lean ham, a jumble of spinach or a slice of roasted tomato and then put it on top of a roasted portobello mushroom cap instead of an English muffin. Not only will you be making it G-free, you'll also up the protein factor and get a daily dose of antioxidants.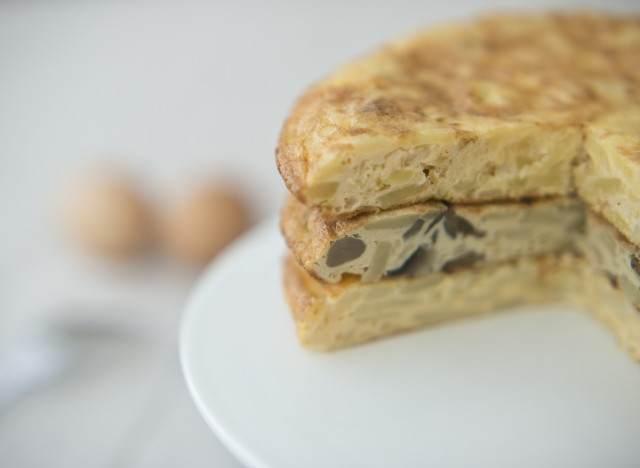 Tortilla
This Spanish egg dish has all the heft of a grain-based meal without the gluten, thanks to layers of thinly sliced potatoes. Try this veggie-rich recipe, courtesy of Whole Foods for the added carotenoid boost of red peppers and spinach.
Sweet Potato Hash
Even GF-ers need their carb fix in the morning and what better tuber to put in service than the vitamin-rich sweet potato? Try this Paleo-friendly sweet potato hash with eggs from Nom Nom Paleo.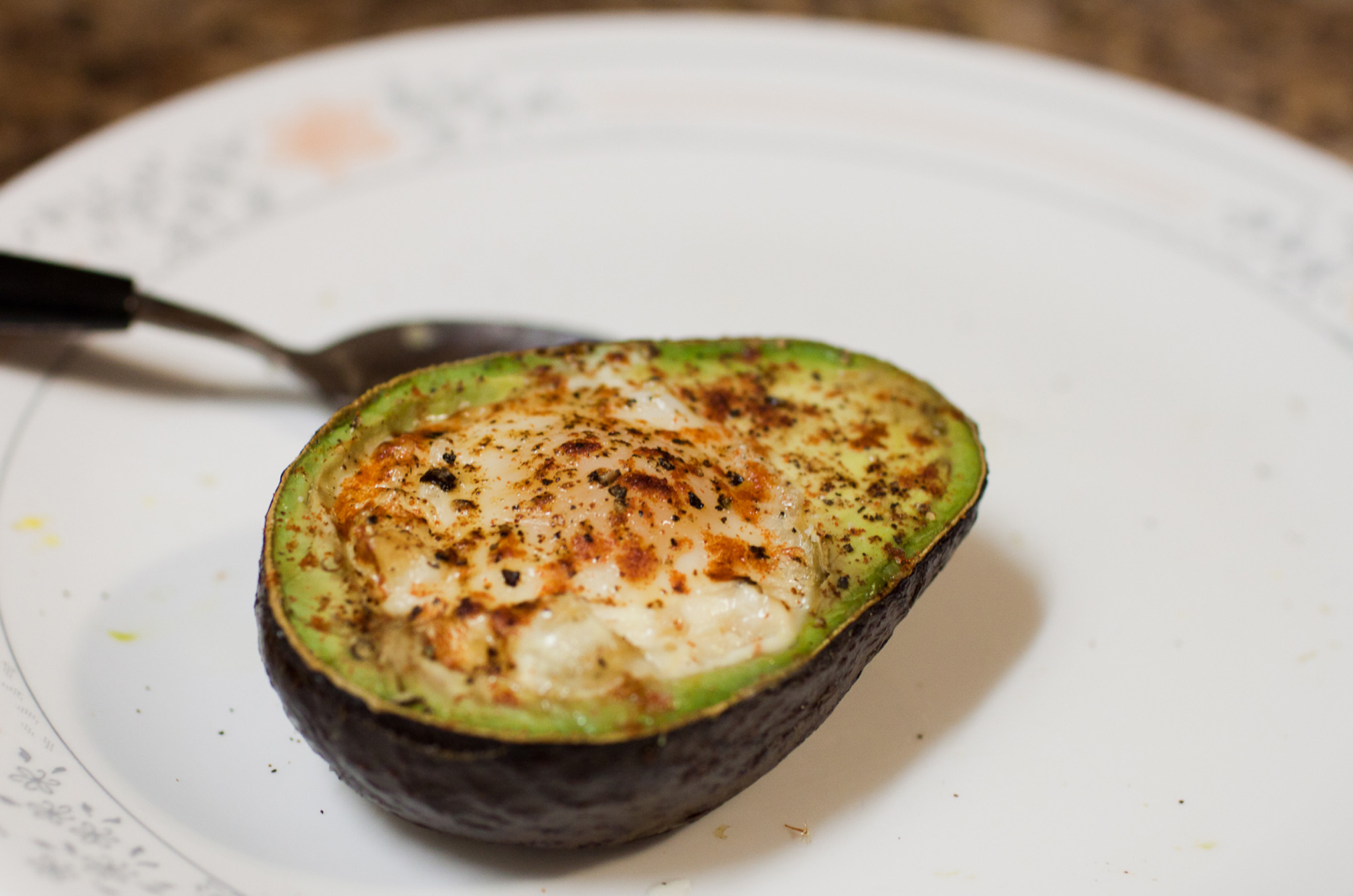 Eggocado
Egg in a basket is so passé. Tim Feriss' go-to super breakfast consists of half an avocado, baked with an egg. What could be more delicious and more full of heart-healthy polyunsaturated fats from the avo and brain-healthy B-complex vitamins from the egg?
GFers, would you try one of these breakfasts? Tell us what your favorite morning meal is in the comments.
BEFORE YOU GO
PHOTO GALLERY
'Quick-Trick Snack Stack' Breakfast