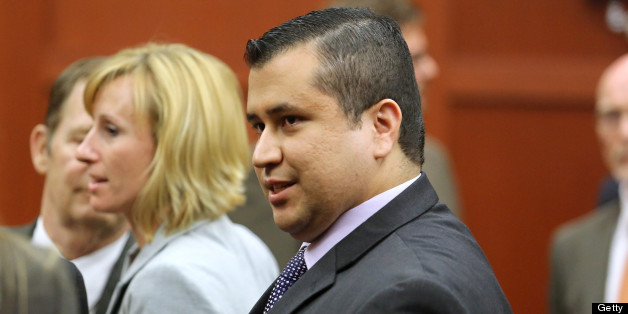 July 13 (Reuters) - Former neighborhood watch volunteer George Zimmerman was acquitted on Saturday of second-degree murder and manslaughter charges in the killing of black unarmed teenager Trayvon Martin. The following is reaction to the verdict:
Tracy Martin, Trayvon Martin's father, said in a tweet after the verdict's announcement:
"Even though I am broken hearted my faith is unshattered I WILL ALWAYS LOVE MY BABY TRAY. God blessed Me & Sybrina with Tray and even in his death I know my baby proud of the FIGHT we along with all of you put up for him GOD BLESS."
Mark O'Mara, Zimmerman's lead defense lawyer told reporters:
"George Zimmerman was never guilty of anything except protecting himself in self-defense. This is a tragedy like any other loss of children. It's not one that George was responsible for."
Bernie de la Rionda, the chief prosecutor in the case, told reporters:
"Am I disappointed? Yes. Because I thought he was guilty. We live in a great country that has a great criminal justice system, it's not perfect, but it is the best in the world and we respect the jury's verdict."
Zimmerman defense lawyer Don West told reporters:
"I think the prosecution of George Zimmerman was disgraceful. I am gratified by the jury's verdict. As happy as I am for George Zimmerman, I'm thrilled that this jury kept this tragedy from becoming a travesty. For that we are eternally grateful. But it makes me sad too that it took this long under these circumstances to finally get justice."
Florida State Attorney Angela Corey told reporters:
"We have done our best to assure due process to all involved, and we believe we brought out the truth on behalf of Trayvon Martin."
Martin family lawyer Ben Crump told reporters:
"The whole world was looking at this case for a reason, and what people wanted to see, as we all said, was how far we had come in America in matters of equal justice. It would be intellectually dishonest if we didn't acknowledge the racial undertones of this case. ... We have to have very responsible conversations about how we get better as a country and move forward from this tragedy and learn from it."
Benjamin Jealous, President and CEO of the National Association for the Advancement of Colored People (NAACP), said in a statement:
"We are outraged and heartbroken over today's verdict. We stand with Trayvon's family and we are called to act. We will pursue civil rights charges with the Department of Justice, we will continue to fight for the removal of Stand Your Ground laws in every state, and we will not rest until racial profiling in all its forms is outlawed."
Civil rights activist Jesse Jackson said in a tweet:
"Find a way for self construction not deconstruction in this time of despair. Avoid violence, it will lead to more tragedies."
Civil rights activist and TV host Al Sharpton said in a statement:
"The acquittal of George Zimmerman is a slap in the face to the American people but it is only the first round in the pursuit of justice."
Robert Zimmerman, George Zimmerman's brother, told CNN:
"I really can't put into words how relieved we are as a family. Having said that, I don't think this is the time for high-fiving. We have all acknowledged that Trayvon Martin lost his life. It was not an act of murder, it was not an act of manslaughter. The jury has spoken. Our judicial system has spoken."
Reverend Jamal Bryant, a pastor of a Baltimore mega-church who led a march in support of the Martin family last year, said in a tweet:
"America is guilty of not protecting our children. Let's not be guilty of not disciplining our emotions. Tonight RIOT in prayer. LOOT heaven for every ounce of grace available. BURN self hate to the ground."
Pop star Rihanna said in a tweet:
"This is the saddest news ever!!!!"
Rapper Q-Tip said in a tweet:
"Can't be surprised ... Black life has no value in this country."
Rap star will.i.am said in a tweet:
"What's wrong with the world mama!!!" (Reporting by Kevin Gray, Tom Brown, Ellen Wulfhorst and Alex Dobuzinskis; Editing by Xavier Briand)