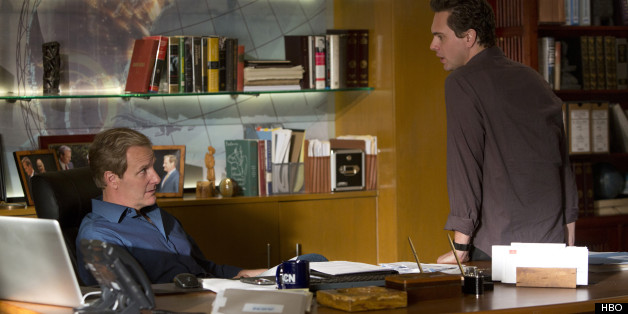 It's been almost a year since we left Will McAvoy (Jeff Daniels) in the controversial newsroom where he lost his temper, bashed America and argued tirelessly with Mackenzie McHale (Emily Mortimer) ... all while fighting his romantic feelings for her.
If you haven't had time to rewatch Season 1 of "The Newsroom" before Sunday night's Season 2 premiere -- what ended up happening with Maggie (Allison Pill) and Jim (John Gallagher Jr.) again? -- click through the slideshow to refresh your memory on the events and love triangles of Season 1.
PHOTO GALLERY
'The Newsroom': Where We Left Off
Season 2 of "The Newsroom" premieres on Sun., July 13 at 10 p.m. ET on HBO.