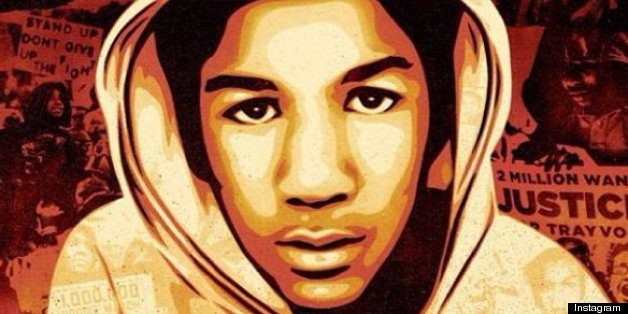 In the 48 hours since George Zimmerman was acquitted of the fatal shooting of 17-year-old Trayvon Martin, those upset by the verdict have been coping in various ways. Thousands have protested and even more have taken to social media to honor Martin's life.
A photo composition of Martin Luther King, Jr. in a black hoodie has already gone viral. And stars like Solange Knowles and Rihanna have also blacked out their profile pictures and shared blacked out photos in a show of support.
Check out these memes that have been making the rounds on Twitter, Instagram and Facebook.