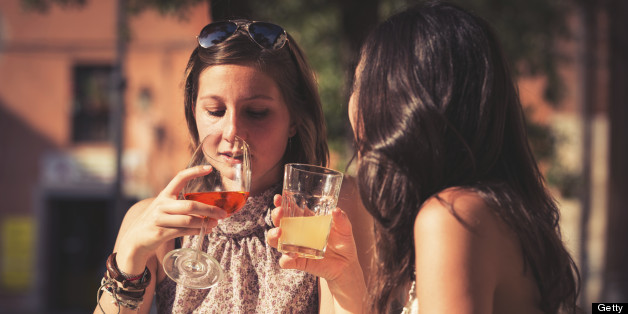 When Gabrielle Glaser was living in Portland Oregon, she noticed that every Sunday night her neighbor would put her wine bottles into Glaser's recycling bin. "Every Sunday night, for six years," says Glaser.
I wondered why she was hiding. She was a working woman, she drove a nice car, lived in a nice house. Why was she ashamed and why did she think she was drinking too much?
This routine, coupled with a brief period when Glaser worried that she herself was becoming too dependent on alcohol, led her to investigate the under-researched subject of female drinking in America.
She found that today women are drinking more – in every sense of the word. Women of all ages from grandmas to college girls drink more frequently and in larger amounts. More women are entering rehab, are charged with DUI's and are treated in emergency rooms for being dangerously intoxicated.