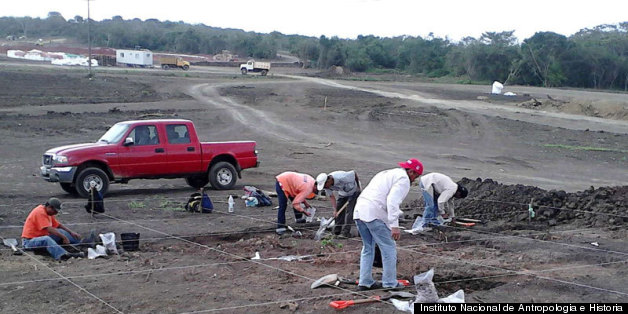 Construction work in eastern Mexico has unearthed the remains of a mysterious pyramid, as well as 30 graves that could be around 2,000 years old.
The graves may indicate the site of an ancient settlement occupied between the 1st century A.D. until 600 or 700 A.D. The skeletons were buried with a number of interesting objects, including the bones of dogs, birds, deer antlers and even what appear to be prehistoric fossils.
The discovery in Jaltipan, a city in the state of Veracruz, was announced by the National Anthropology and History Institute on July 10.
"The discovery is very valuable, not only because of the number of skeletons found, but because the fossils that appeared, and that at some point were brought from the center of the country, since in the region [where they were found] there are no remains of this kind," Alfredo Delgado, a researcher with the institute, said in a statement translated by The Huffington Post.
(Story continues below.)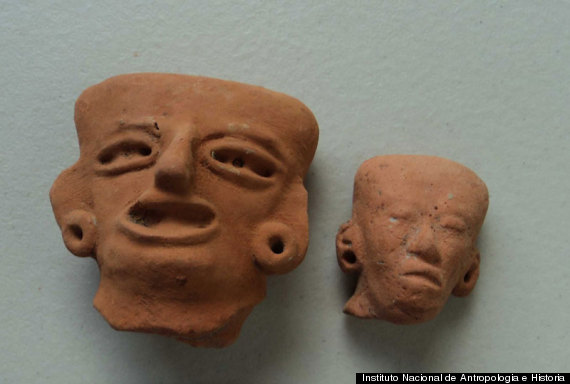 Researchers discovered fossils, animal bones and pottery artifacts along with the 30 graves unearthed in Jaltipan, Mexico.
According to the institute, the figurines and pottery shards buried at the site seem to indicate the presence of several cultures, including Mayan and Teotihuacan. A UNESCO World Heritage Site, the pre-Hispanic holy city of Teotihuacan was once one of the most powerful cultural centers in Mesoamerica. The presence of Teotihuacan artifacts could mean that the Jaltipan site was once a market or government center where people from surrounding areas gathered.
The pyramid is especially significant, as no other similar stone structures have been found in the southern part of Veracruz, the National Anthropology and History Institute notes. Measuring 12 meters (around 39 feet) high, 60 meters (around 197 feet) deep and 25 meters (around 82 feet) wide, the structure includes components common to Mayan architecture.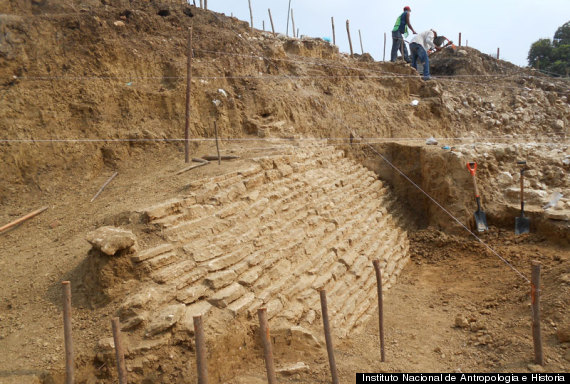 Archaeologists unearthed a pre-Hispanic pyramid in Jaltipan, one of the only stone-constructed pyramids ever discovered in the region.
Mexico is home to many surviving examples of Mayan architecture, including the towering ruins of Chichén Itzá, an important urban center for the civilization from 750 A.D. to 1200 A.D. But the region's history is also threatened by construction projects and carelessness.
In an interview with local news site La Jornada, Delgado notes that the institute's discovery seemed to be part of a larger archaeological site that had already been seriously damaged by construction projects in the late 19th century.
Similarly, a large Mayan pyramid near the Mexican border in Belize was destroyed in March by bulldozers seeking rock for a road-building project.
BEFORE YOU GO