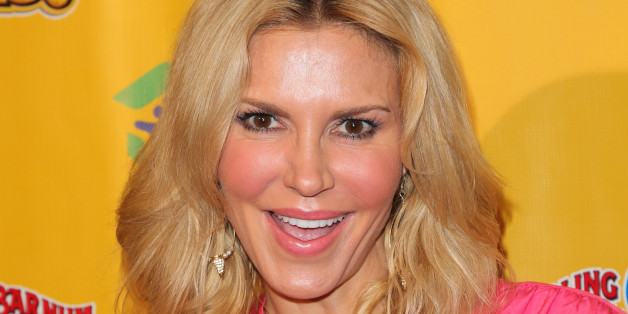 If you've ever wondered what it would be like to spend an entire day pretending to be on "The Real Housewives of Beverly Hills," your time has come.
Brandi Glanville, one of the most noteworthy women on the show, has put something more valuable than money up for auction: her time, which is valued at $10,000.
Glanville and CharityBuzz are auctioning off something called "the ultimate housewives experience," which will include lunch at housewife Lisa Vanderpump's restaurant Villa Blanca, "browsing and shopping advice" at housewife Kyle Richards' boutique, and the dress Glanville wore when she hosted the 2013 Oscars for ABC-TV's "On the Red Carpet." The winner will also receive a signed copy of Glanville's book, "Drinking and Tweeting," and she will tweet a picture of the two of you at lunch, where, yes, you might be drinking.
Not bad for $10,000, almost nobody would say. As of posting time, the highest bid was $1,450, placed by a user named "BravoBonnie." Proceeds will benefit the Foundation for Living Beauty, but the highest bidder will get to keep the memories of time spent with Glanville and the gals forever.
BEFORE YOU GO
PHOTO GALLERY
The Real Housewives of Bravo