On Tuesday, North Korean state news agency Rodong Sinmun posted photos of leader Kim Jong Un's visit to a mushroom farm. The Supreme Commander was evidently pleased: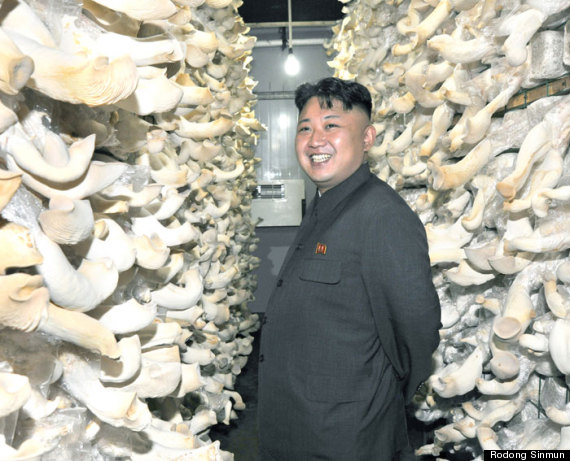 And who wouldn't be? Those are some nice-looking mushrooms. Hopefully, they aren't photoshopped.
According to the release, Kim liked "that the farm is capable of reaping a high and secure harvest ... even in a small area by producing mushroom[s] all the year round."
Kim also found the farm aesthetically pleasing. "The mushroom cultivation grounds look very nice and I am pleased to see them," he said, according to Rodong Sinmun, the official newspaper of the Central Committee of the Workers' Party of (North) Korea.
Here he is inspecting the barracks-like mushroom sheds: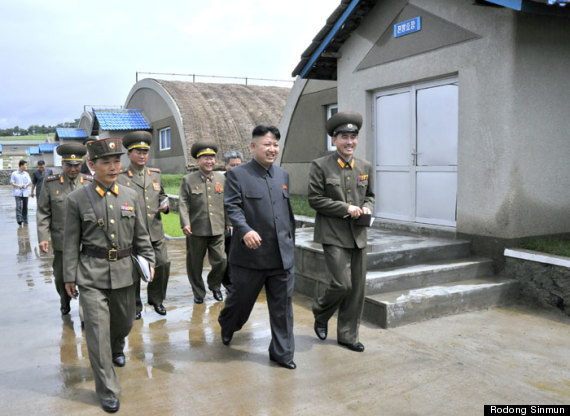 We haven't seen him this jazzed about anything since Dennis Rodman came to visit. See how happy he looks inside his 'shroom shed: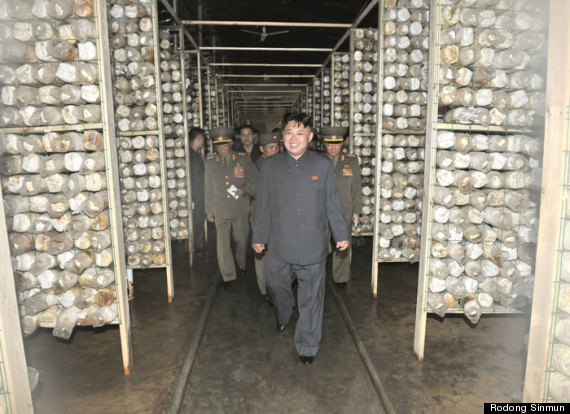 Maybe Kim should do this more often. Given North Korea's history of food shortages, gardening of any sort could set a great example. You know, as opposed to clandestinely shipping ballistic missiles.