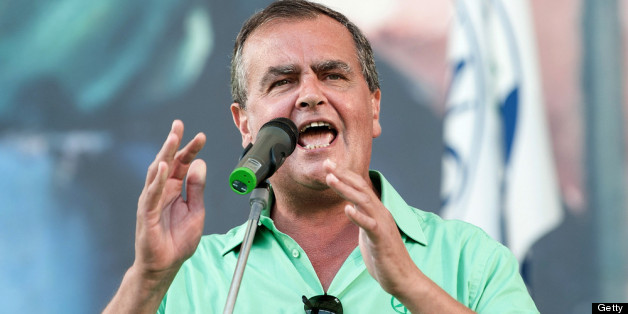 A senior Italian Senator who recently compared the country's first black minister to an orangutan called her to apologize but made some awkward follow-up comments in an apparent attempt to diffuse the controversy.
Senate Vice President Roberto Calderoli -- who on Saturday said he "couldn't help" but think of "the features of an orangutan" when he saw pictures of Integration Minister Cecile Kyenge -- apologized to Kyenge on Sunday for his remarks, according to La Repubblica.
But in an interview with Milan-based newspaper Corriere della Sera, Calderoli said his comments about Kyenge, who was born in the Democratic Republic of Congo but who is an Italian citizen, were born from his "love of animals." He went on to explain the comparison was "an aesthetic judgment, not meant to be racist."
The outcry against Calderoli's statements has been swift. Prime Minister Enrico Letta said the comments were "shameful" and had hurt Italy's standing abroad, Reuters reports. Meanwhile, a petition on Change.org calling on Calderoli to resign has already garnered almost 140,000 signatures since being created Sunday.
Kyenge, a 48-year-old eye surgeon who lives in the northern Italian city of Moderna, has dealt with racism during her time in office before.
An Italian member of the European Parliament was expelled from the right-wing parliamentary Europe of Freedom and Democracy group in early June after saying Kyenge wanted to impose the tribal traditions of the Congo on Italy, among other offensive remarks.
At a press conference in May, Kyenge said the racist comments were a minority opinion. "I'm black and I'm proud of it," she said. "It's important to underline that."
(hat tip The Lede and thanks to Cosima Ungaro for translating.)
BEFORE YOU GO
PHOTO GALLERY
It's Not Over Yet For Berlusconi