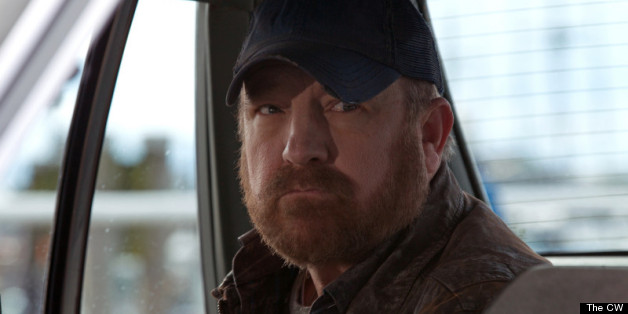 What's dead never stays dead on The CW's "Supernatural," which means that we rarely have to say a permanent goodbye to some of our favorite characters. Now it appears that Jim Beaver's Bobby Singer is the latest beloved guest star to return to the cult hit, despite the character's powerful death in Season 7.
Beaver first broke the news via Twitter on Monday evening, which was then confirmed by The CW.
Try not to get excited, but I'm coming back to SUPERNATURAL. For real.

— Jim Beaver (@jumblejim) July 16, 2013
I don't know how or why, but I know when. Once I've read the script, I'll know how & why. But you won't. :-) #Bobbysback

— Jim Beaver (@jumblejim) July 16, 2013
Read the script. Didn't see this one coming. Whatever you think it is -- it ain't. #Bobbysback

— Jim Beaver (@jumblejim) July 16, 2013
Bobby died in the Season 7 episode "Death's Door," before returning eight episodes later to help Sam (Jared Padalecki) and Dean Winchester (Jensen Ackles) defeat the Leviathans. Beaver then made a reappearance in Season 8's "Taxi Driver," when Bobby's soul was trapped in Hell and needed rescuing by Sam as part of the trials to close the gates of Hell. After his soul was freed, Bobby seemingly moved on to Heaven, which is now under the control of the despotic Metatron (Curtis Armstrong), who banished all the angels from Heaven in the Season 8 finale.
No word yet on how or when Bobby will reappear (since Beaver has already read the script, it seems safe to speculate sometime early in Season 9), but with Heaven in turmoil, perhaps the Winchesters' surrogate father will have a hand in helping them defeat Metatron. Beaver himself has a few ideas, sharing fake plot-points on Facebook on Tuesday:
"Got permission to spill plot: It's a spin-off reboot of Sanford & Son with Bobby and Garth, except Bobby has a hot girlfriend named Jody & Garth doesn't have dialog," he joked.
Are you excited for Bobby's return, or do you think what's dead should stay dead? Weigh in below!
PHOTO GALLERY
Supernatural