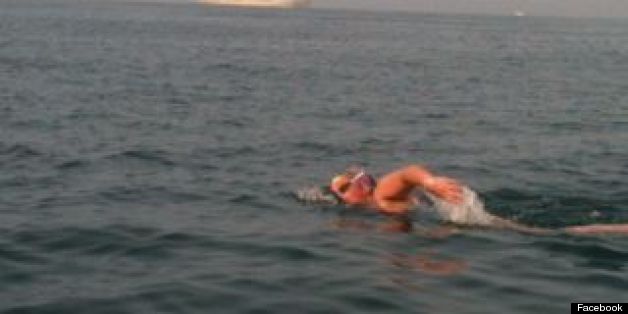 Donations have been pouring in to honor a British woman who died swimming the English Channel for charity.
Susan Taylor, 34, collapsed a mile from the French coast on Sunday while attempting to complete the 21-mile course, an effort she undertook to raise funds for a diabetes organization and a hospice charity, according the Guardian. Her brother, a paramedic, tried reviving her, but she was later pronounced dead at the hospital.
Since Taylor's passing, supporters have been moved to help complete the mission of the determined athlete who had given up her full-time job to devote her time to charity work.
As of press time, her campaign for Rainbows Hospice For Children and Young People raised nearly $80,000 and her fundraising effort for Diabetes UK had collected more than $12,000.
She had taken on a challenge knowing that it would be a daunting feat to complete.
On her fundraising page, Taylor noted that only 1,000 people have successfully swum the Channel that is teeming with tankers, ferries and jellyfish. And, only one in 10 people who train for the endurance actually cross the finish line.
"Speaking as someone with diabetes, thank you for your efforts and ultimately tragic sacrifice," one commenter wrote on her Facebook page. "RIP -- donation to follow."

BEFORE YOU GO
PHOTO GALLERY
10 Daring Charity Stunts