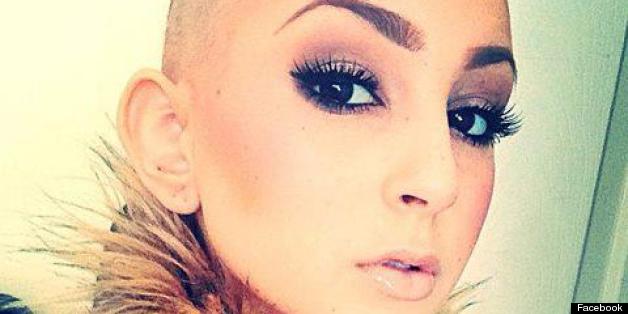 When news of Talia Joy Castellano's death was posted on her Facebook page on Tuesday, the 13-year-old's fans mourned by tweeting pictures, quotes, and even songs dedicated to the YouTube make-up sensation.
The Florida native was first diagnosed with neuroblastoma in 2007 and a few years later with preleukemia. Despite her harrowing story, the teen inspired YouTube subscribers with her positive and cheery attitude as she shared beauty tips with fans.
In an interview with WhatsTrending.com, Talia told co-founder Shira Lazar that her mother had taught her all the "girly stuff" and cosmetics, but it was make-up artists Michelle Phan and Kandee Johnson that motivated her to create video tutorials.
Both Phan and Johnson mourned the teen on Twitter.
Dear Talia, whenever I look up at the sky, I know you'll be smiling back. Thank you for showing us the… http://t.co/9Q5mOKH5tX

— .。Michelle Phan.。 (@MichellePhan) July 16, 2013
My prayers & heart go out to @mattiajoyce & @TaliaJoy18 's mama Desiree. She is free from her earthly pain and resting in the arms if Jesus.

— kandee johnson (@kandeejohnson) July 16, 2013
Take a look at how Ellen DeGeneres, Sofía Vergara and other fans mourned Talia on Twitter below.
PHOTO GALLERY
Fans React To Talia's Death On Twitter