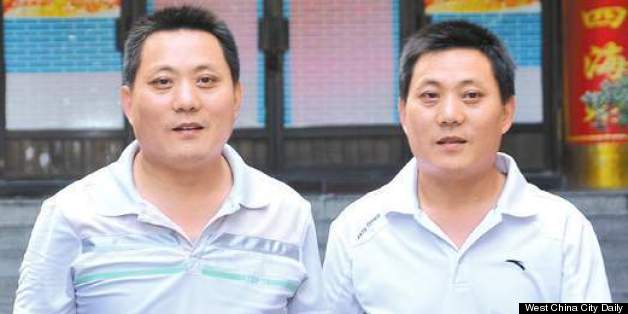 Running into a person who looks just like someone you know usually only warrants a double take, but that's exactly how one Chinese man spotted his friend's long-lost twin brother, according to Sky News.
Poverty separated Zeng Yong and his twin at birth when they were adopted by different families in 1972. After Zeng Yong's friend told him about an almost identical man he saw in a Chinese city only 125 miles away, Zeng set out to find him.
With his friend's help, Zeng met the man, Liu Yonggang, and after talking for an hour, the two discovered they were twins, China.org.cn reports. The pair then tracked down their 74-year-old mother who was living more than 1,000 miles away in the east Chinese city of Jianning.
The story of their reunion took off on China's social media site Sina Weibo. One user commented, "People nowadays can't understand the helplessness of parents in that era of poverty. Keeping children at home meant leaving them to die of starvation … I hope they are both happy."
H/T: Sky News
BEFORE YOU GO
PHOTO GALLERY
Heartwarming First Meetings