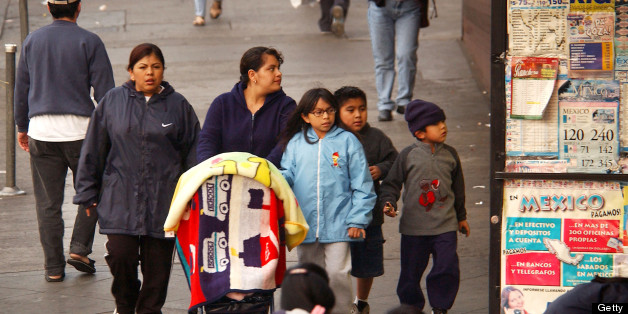 Americans generally view ethnic relations in the United States positively, with Hispanic-black relations receiving the lowest score, according to a poll released by Gallup Wednesday.
The pollster conducted the survey in anticipation of the verdict in the George Zimmerman murder trial, which stoked a national debate over the nature of racism in the United States.
"Americans' views of race relations had been quite positive from a historical perspective prior to the Zimmerman verdict, which has sparked protests around the country and calls for Zimmerman to be tried in federal court for violating Martin's civil rights," Jeffrey Jones writes for Gallup. "It is not clear whether the Zimmerman verdict will force Americans to re-evaluate their views of race relations, in the short term or the long term."
Americans perceive white-Asian relations as the most positive in the country, with 87 percent of respondents saying relations between the two groups is either somewhat good or very good. Relations between whites and blacks came in second, with 70 percent viewing them positively and 30 percent negatively.
White-Hispanic relations scored the same as white-black relations, at 70 percent.
Black-Hispanic relations fared the worst, with only 60 percent viewing them positively, the survey said.
Relations between Hispanics and whites and Hispanics and blacks have both grown more positive after a slump in 2006. Gallup has measured perceptions of ethnic relations since 2001.
Zimmerman was acquitted on Saturday of all charges for the killing of unarmed, black teenager Trayvon Martin. The media described Zimmerman, who's father is a white American and whose mother is Peruvian, as both white and Hispanic -- often times referring to him with the term "white Hispanic."
Check out the multiracial Latino mosaic in the slideshow below.
BEFORE YOU GO
PHOTO GALLERY
The Latino Racial Mosaic