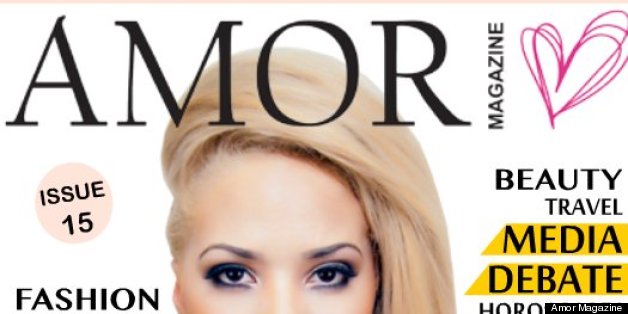 While mainstream women's magazines produce some great (and important) features, we're really over many of the things they keep pushing on us. (FYI, our tummies don't need to be "flattened.")
That's why a new magazine called Amor, founded by Ruby Mae Moore, makes us excited. According to Amor's website, the magazine is "dedicated to the representation and promotion of real women" with a special focus on diversity, personal development and testimonies from women making positive changes in their lives.
Moore, 22, spoke to Jessica Salter for the Daily Telegraph about what inspired her to start Amor:
I looked around and my white friend was reading a mainstream magazine, my black friend had a Black Beauty, a magazine specifically for black girls and my Asian friend had an Asian magazine. I just looked at them, and thought "this is crazy, we're all friends, why can't we all read the same magazine?"
The cover models are true to Moore's vision of diversity, and have included plus-size model Miss K and disabled model Simone Milani. In the Telegraph interview, Moore explained:
"The vision is that Amor will become a brand for young women. I want them to feel empowered and inspired by it and to feel that they can change things."
BEFORE YOU GO
PHOTO GALLERY
Inspiration From Brilliant Women