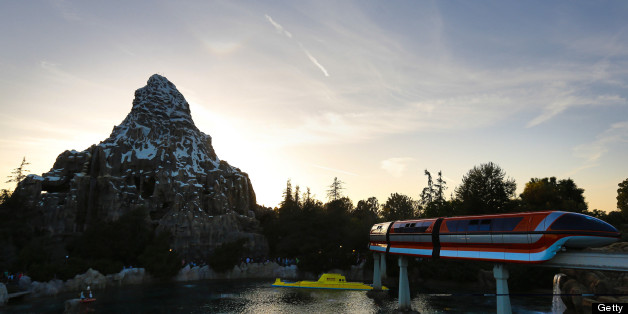 On a balmy summer day in 1955, exactly 58 years ago, a regular old dad sat on a bench in a theme park with nothing to do, watching his two daughters play and observing their reactions to rides. Bored out of his mind, he imagined a place where both kids and adults could spend an afternoon of enjoyment together. Soon after, that guy on a bench -- Walt Disney -- opened a theme park of his own that was advertised as the happiest place on earth.
Who doesn't love exploring Minnie Mouses's house in the heart of Toon Town? Or taking pictures with Jasmine, Ariel and Belle? What's better than eating multiple churros a day? But concessions and characters aside, what would Disneyland be without its revolutionary and breathtaking rides?
On the day the park opened, Walt Disney said:
To all who come to this happy place: Welcome. Disneyland is your land. Here, age relives fond memories of the past, and here youth may savor the challenge and promise of the future. Disneyland is dedicated to the ideals, the dreams, and the hard facts that have created America, with the hope that it will be a source of joy and inspiration to all the world.
It is now 58 years later and Disneyland remains the amusement park with the largest cumulative attendance in the entire world.
To honor our favorite place on earth, HuffPost has compiled a list of the 10 best Disneyland rides ever. Click through the slideshow below and remember, always keep your hands, arms, feet, and legs inside the ride vehicle at all times!
PHOTO GALLERY
10 Best Disneyland Rides Ever
CORRECTION: A previous version of this slideshow misidentified the Abominable Snowman on the Matterhorn ride as a polar bear and misidentified the year Space Mountain opened. It was opened in 1977, not 1975. Also, the book "The Wind In The Willows," not the film, appeared in 1908.