They're known by some as Earth's Most Threatened Tribe, but now Brazil's indigenous Awá population is getting help from a powerful force -- the national army.
According to Survival International, a U.K.-based tribal rights group, Brazil's military has deployed tanks, helicopters, and hundreds of soldiers in the Amazon as part of a major ground operation to combat illegal logging. Since the mission began in late June, security forces have shut down at least eight saw mills, with machinery and other equipment seized and destroyed.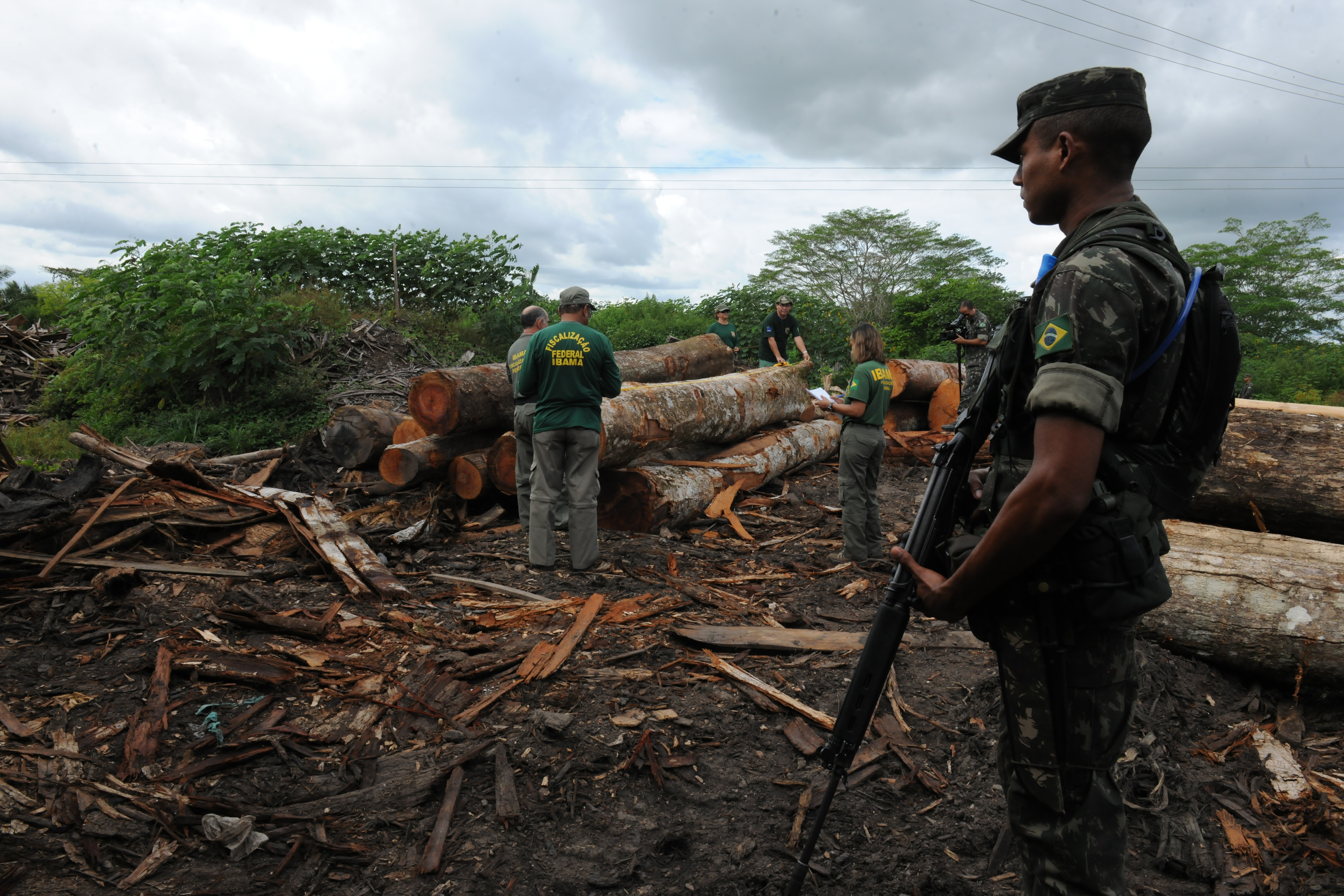 Photo credit: Exército Brasileiro
"Brazil has taken a promising first step towards saving the world's most threatened tribe," Survival International director Stephen Corry said. "This is proof that public opinion can effect change."
While the operation has successfully presented an obstacle for loggers trying to enter and leave the land, the organization notes that the army has yet to move onto the Awá's territory itself, where timber practices continue at an alarming rate.
According to the Guardian, illegal logging has threatened the Awá's existence since 1982, when the construction of a railway cut directly through the group's land and opened up their jungle territory to loggers from the east.
The results have been disastrous. As Survival International noted to the BBC, the Awá face immediate extinction as deforestation has destroyed nearly a third of their northeastern territory. In addition, the noise and disruption from the timber collection drives away many of the animals that these hunter-gatherers rely on for food. The tribe's population has also been decimated in violent land disputes, with the 450 remaining Awá severely outnumbered by thousands of loggers.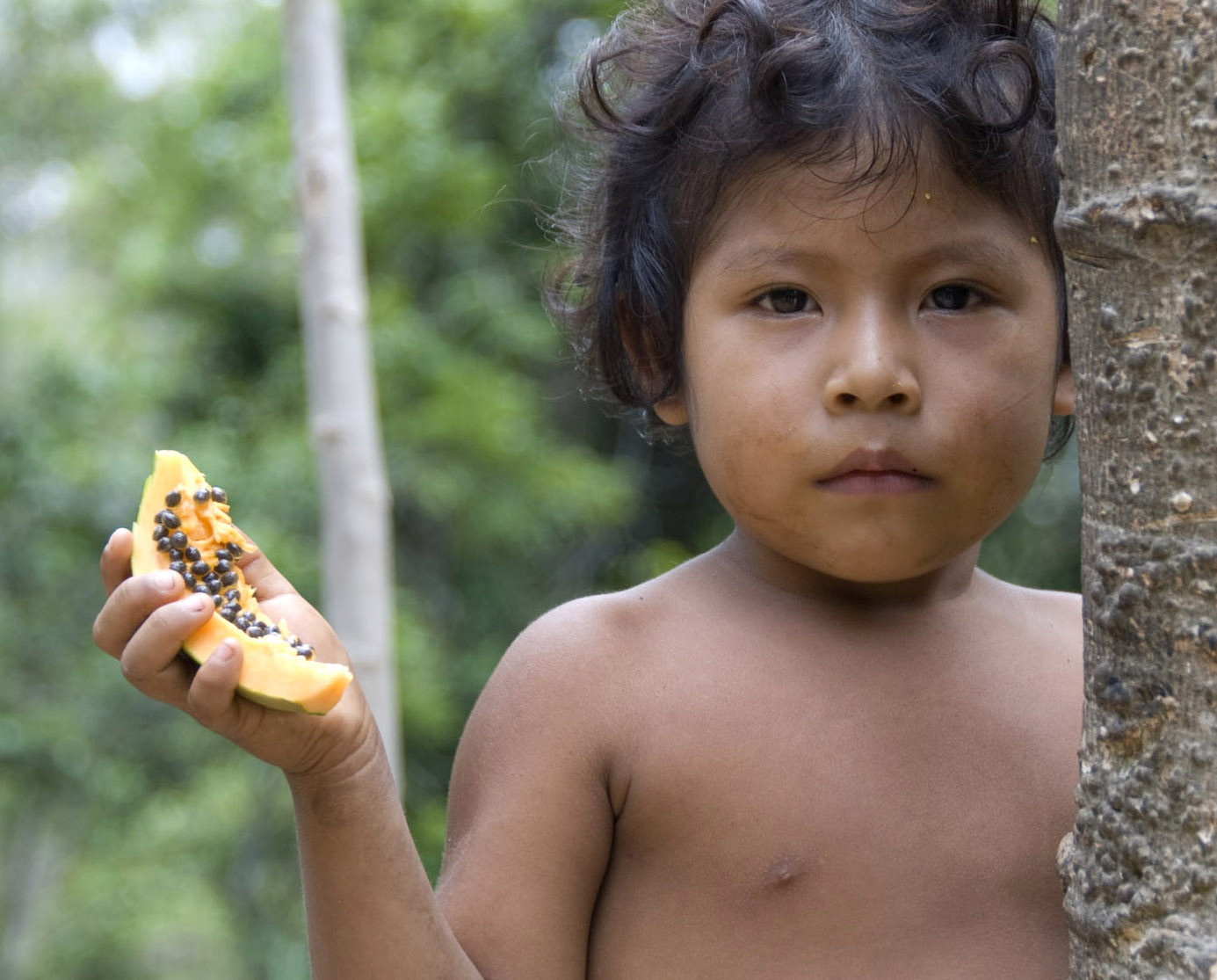 Photo credit: Sarah Shenker/Survival International
Despite launching several ground operations to fight illegal logging over the last few years, Brazil has been criticized for not doing enough to sustain its indigenous peoples. The AP notes that the country's farm groups particularly push back at measures that protect tribal lands, arguing that they limit the production of crops.
Still, it appears the government has heard the call from both domestic and foreign indigenous rights groups. Last year, President Dilma Rousseff established two new nature reserves and seven tribal territories in the Amazon, covering thousands of square miles, the AP reported at the time.
"The invaders must be made to leave our forest," a tribe member told Survival International. "We don't want our forest to disappear. The loggers have already destroyed many areas."
Check out the photos below of the Awá and Brazil's operation to save their land.
PHOTO GALLERY
Saving Earth's Most Threatened Tribe (Contains Nudity)
CORRECTION: An earlier version of this story indicated that 550 Awá had committed suicide between 2000 and 2011. This figure actually refers to another tribe, the Guarani-Kaiowá in southwestern Brazil.