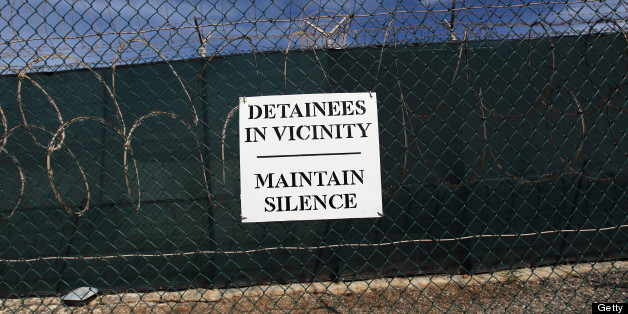 Prisoners at Guantanamo Bay were recently denied access to John Grisham books, according to the Wall Street Journal.
Guards told a military defense attorney Captain Justin Swick that two of Grisham's books had been "rejected for content" when he tried to deliver them to his client, Sufiyan Barhoumi, in both print and audiobook editions.
There is a library in the military-run prison for those being held, including books by Danielle Steele, C.S. Lewis, John le Carré and Charles Dickens, the Guardian has reported. A Tumblr by New York Times reporter Charlie Savage features photos of many of the books available in the library. The Miami Herald previously published a list of guidelines for books authorized to be distributed to captives at the base, but Grisham's books don't seem to fall foul of these.
A Defense Department spokesman told the newspaper that "we will continue to provide them with appropriate reading materials based on what we believe is consistent with our responsibility to maintain good order and discipline and humane treatment."
The John Grisham books in question were The King of Torts and The Innocent Man. The author is a critic of Guantanamo Bay, calling it "a sad perversion of American justice," but the content of these books is not political. He told the Wall Street Journal that "it's a stretch to see how these books could undermine national security."
Following enquiries by the newspaper, the military spokesman for Guantanamo Bay announced that the books would in fact be allowed. However, the audiobook editions won't be delivered yet to Swick's client, as Barhoumi, who is currently engaged in the major hunger strike at the base currently being undertaken by around half of the 166 prisoners, is in solitary confinement. One of the regulations regarding prisoners in solitary confinement is that they are not allowed access to audio CDs. "Mr. Barhoumi likes to listen as he reads to improve his English," Swick said.
Such restrictions on reading material are not news to those incarcerated in America. As we have previously reported, prisoners in this country are frequently denied access to certain books, often for arbitrary reasons.