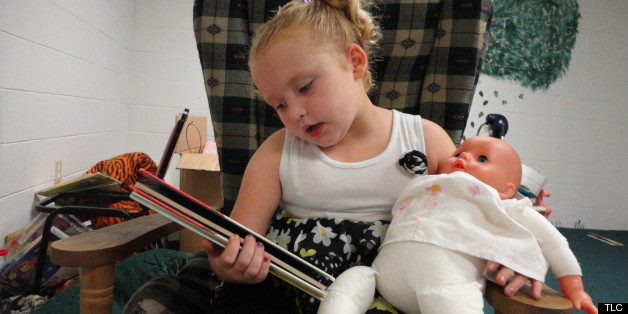 Honey Boo Boo has retired from pageants.
June Shannon -- Mama June to "Here Comes Honey Boo Boo" fans -- told In Touch that her daughter, Alana "Honey Boo Boo" Thompson, has retired from the beauty pageant circuit that made her famous on TLC's "Toddlers & Tiaras."
"We're done," Mama June said. "We haven't done a pageant for a while, because we're so busy with our show and school and life in general."
Mama June told In Touch the family still goes to pageants to cheer along their pageant friends.
The family's original appearance on "Toddlers & Tiaras" scored them their own spinoff series, "Here Comes Honey Boo Boo," which was a ratings champ for TLC during its first season.
The reality show about Mama June, Honey Boo Boo and their family returns with a "Watch 'n' Sniff" Season 2 premiere event on Wednesday, July 17. Mama June has been on a publicity tour for the series. On "The Wendy Williams Show," she showed the talk show host how to make the family's signature dish: 'sketti (butter, ketchup and pasta).
Watch bits of the family's first "Toddlers & Tiaras" appearance below.
BEFORE YOU GO
PHOTO GALLERY
Celebs Who Love Honey Boo Boo