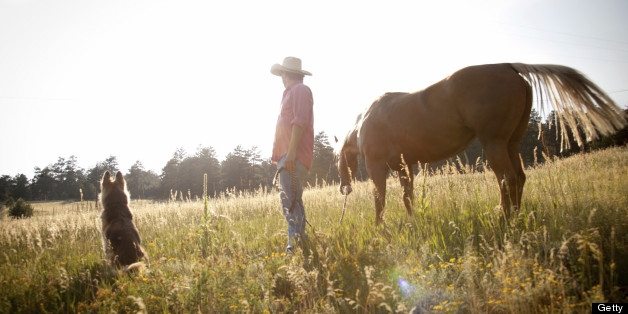 Weld County farmers requested rain after June proved to be a nearly bone-dry month.
Ask and ye shall receive -- or at least that's been the case so far in July.
Midway through the month, rainfall in the Greeley area has amounted to 0.86 inches -- nearly 30 percent above normal, according to climate data collected at the University of Northern Colorado.
That comes after June in Greeley was about 80 percent below average in terms of precipitation, and it comes as a relief for local crop growers.
Farmers were optimistic at the end of May because storms during that month boosted snowpack levels to more than 50 percent above average in the South Platte River basin.
That optimism began to evaporate in June, though, as the dry spell left some farmers using irrigation water faster than anticipated, and also concerned about making it through the summer with enough water to finish growing their crops.
Additionally, farmers who lease some of their water from cities to finish irrigating crops have been concerned because their municipal neighbors have been saying all along this year that they need to refill their reservoirs -- which were drained during the 2012 drought -- and they aren't planning to lease out much, if any, extra water this year.
The rains so far in July help farmers in both regards.
Despite the recent rains, western Weld County remains in a "moderate drought," according to the U.S. Drought Monitor, while the eastern half of the county is in "severe drought."
"Hopefully we can get more rain," said Jeff Anderson, a 29-year-old Eaton-area farmer.
Anderson said his crops -- corn, onions, sugar beets, alfalfa and sorghum -- are looking good so far, but noted that more precipitation will be needed to help make up for the amount of water he normally rents from cities, but probably won't be getting.
This year, he's not growing crops on about 20 percent of his land -- a large chunk taken out of production compared to previous years, he noted.
The decision was made months ago, since reservoirs were low and available rental water, he suspected, would be minimal.
"I'm almost thinking now we should have left more acres out of production," he said, stating his concerns about cities not renting water and his crops potentially struggling later this year if Mother Nature doesn't continue to come to his rescue. ___
BEFORE YOU GO
PHOTO GALLERY
U.S. Drought 2012-2013